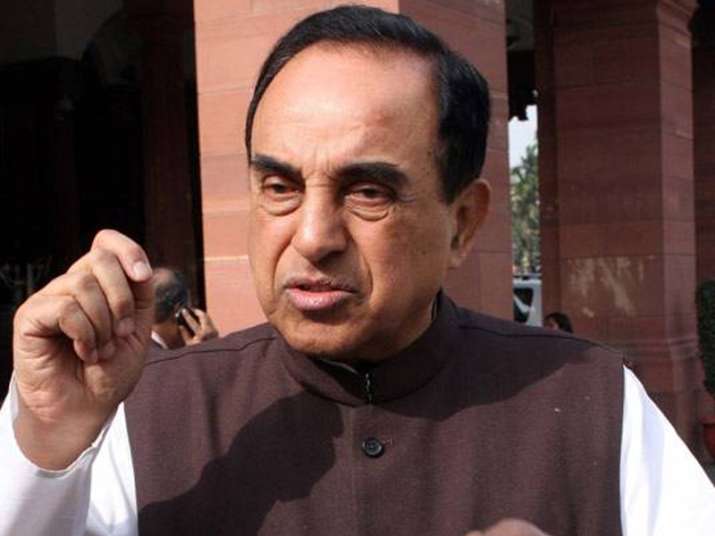 Firebrand BJP leader Subramanian Swamy feels that the saffron party's aggressive push for its Hindutva agenda has made people feel empowered and thus it has been doing good in elections. 
Lauding Prime Minister Narendra Modi's leadership, Swamy said that 'he has acquired an image of a man capable of strict governance'. 
"People are feeling a sense of empowerment through Hindutva - ki main kuchh hoon (I am somebody)," he told The Economic Times. 
"Earlier Hindus got divided on caste, language and region, and the minorities got united. If we can do the opposite - try to divide the minorities and unite the Hindus by making them rise above caste, language and region and see themselves as Hindus, then we can win. And it worked," he added.
Hindus are 80 per cent but when they get divided they are smaller than Muslims, he further said.
"There is division along the lines of north-south, eastwest, Brahmin-Kshatriya, etc. Earlier the maximum we used to get was 21 per cent votes. This time (in 2014) it went to 31 per cent because of the unity," the Rajya Sabha MP said.
Hindutva, the BJP leader said, is an idea where 'people learn things that schools and colleges do not teach'.
'Congress a foreign party headed by foreigners'
Speaking about the Congress party's poor shows in polls, he said that 'the younger generation has become very nationalistic, self-confident and that they do not see the grand old party as their party'. 
Calling Congress vice-president Rahul Gandhi a 'buddhu', Swamy said, "He (Swamy) did not articulate anything."
Congress, he added, "is a foreign party headed by foreigners and that is the general perception". 
"The Congress needs a 100 per cent swadeshi leader. All these Nehru family people, they look like foreigners, behave like foreigners and disappear to foreign places. You have to develop leaders; they are not born. Where was Modi 15 years ago? People used to ask, who after Vajpayee? But the party invested in him (Modi)," he further said.
To a question on banning illegal slaughterhouses in Uttar Pradesh but not in the Northeast, he replied: "We are considering the policy in sequences. We have the ban in some states and we will go to the Northeast later. We will eventually have the ban, it is part of the Constitution."
On Kashmir issue, he said that the government should scrap 'diplomatic ties with Pakistan, cancel all trade agreements including the Most Favoured Nation (MFN) status'.
He also suggested that New Delhi should bomb terrorist training camps in PoK, 'starting with Budirke because it is the residence of Mumba attacks mastermind Hafiz Saeed'.