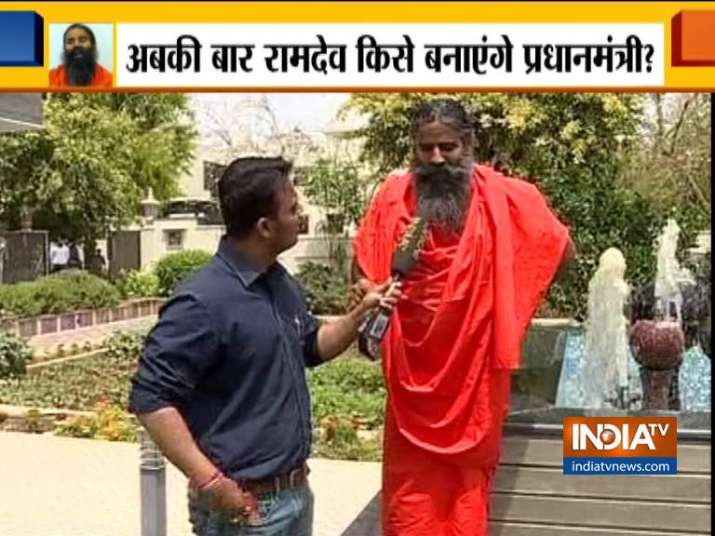 Yoga guru Baba Ramdev on Wednesday praised Prime Minister Narendra Modi and said there is no alternative of him in the country right now.
"There is no alternative of Prime Minister Narendra Modi in the country. Nothing will happen by criticising him and by calling 'chowkidar chor hai'," said Baba Ramdev in an exclusive conversation with India Tv.
He also alleged that foreign funding is being used to stop Modi from becoming PM again.
"Foreign funding is being used to stop Modi from becoming Prime Minister again. His policies, intentions are clear. He is working for the benefit of the country," Ramdev added.
If this government continues in office, in 25 years, India will be ahead of America, Yoga guru stressed.  
The general election is scheduled to be held in seven phases from 11 April to 19 May 2019 to constitute the 17th Lok Sabha. The counting of votes will be conducted on 23 May, and on the same day the results will be declared.
Legislative Assembly elections in the states of Andhra Pradesh, Arunachal Pradesh, Odisha and Sikkim will be held simultaneously with the general election.
WATCH VIDEO: