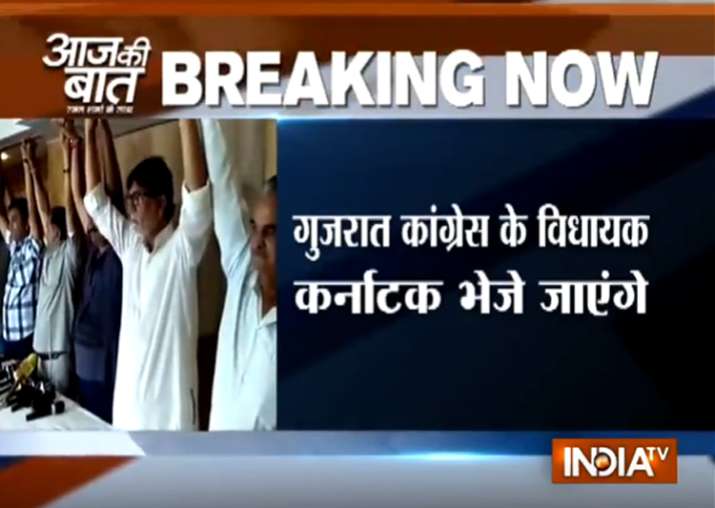 In a move to guard its MLAs in Gujarat from being "poached" by the BJP ahead of the August 8 Rajya Sabha polls in that state, the Congress leadership has decided to "shift" them to Bengaluru. According to party sources, the legislators would fly to the capital of Karnataka, a Congress-ruled state, tonight itself. 
"Looking at the current situation (in Gujarat), where attempts are being made to lure our members, we are taking 46 of our MLAs to Bengaluru tonight," said a senior party leader, requesting anonymity. 
Another state leader confirmed the development. Earlier today, Congress spokesperson Randeep Surjewala demanded that the Election Commission (EC) lodged a criminal case against the BJP for "poaching" its MLAs using "money and muscle" power, a charge denied by the saffron party. 
In a major setback for the opposition party in Gujarat, three more of its MLAs resigned today, taking the number of legislators who quit the party ahead of the Rajya Sabha polls to six. The Congress has re-nominated Ahmed Patel, the political secretary to party chief Sonia Gandhi, to the Upper House of Parliament from Gujarat. 
In the 182-member Gujarat Assembly, the strength of the Congress has now gone down to 51 from 57. The desertions have cast a shadow on the fate of Patel in the upcoming Rajya Sabha polls.