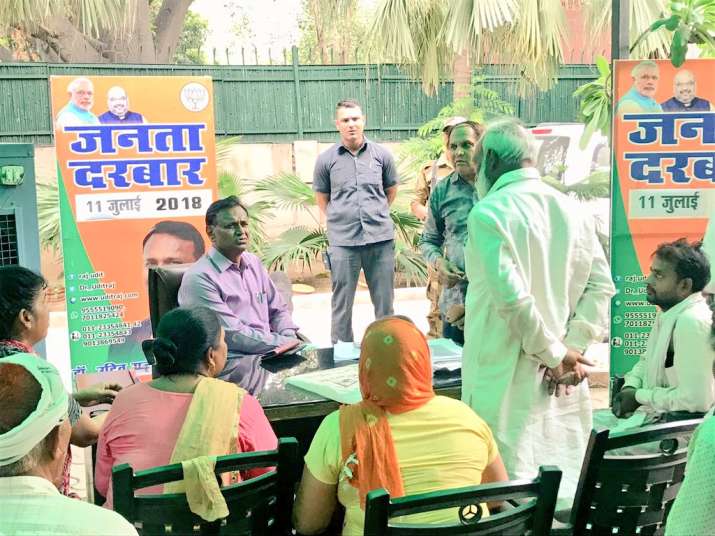 The appointment of a former Supreme Court judge as the National Green Tribunal (NGT) chairman took a political turn on Tuesday with the BJP's ally Lok Janshakti Party demanding his removal and its own MP Udit Raj raising the issue in Lok Sabha of what he called an "anti-Dalit" verdict as an apex court judge. 
Attacking Justice Adarsh Kumar Goel, who was made NGT Chairman on July 6, LJP leader Chirag Paswan said his appointment has sent a message to Dalits that a judge has been "rewarded" after he rendered a law protecting the weaker section of society "toothless". 
"The LJP demands his dismissal," Paswan said. 
Catch all the latest news about Lok Sabha elections 2019 HERE
Goel was a part of the Supreme Court bench which had introduced several safeguards in the Scheduled Castes and Scheduled Tribes (Prevention of Atrocities) Act, measures criticised by several Dalit outfits and later by all major political parties for what they alleged was diluting the law. 
Raising the issue in Lok Sabha, Udit Raj said Goel's appointment has caused anger and disappointment among Dalits. 
Later in a tweet, he said Goel delivered many "anti-Dalit" verdicts. 
Stating that Goel's appointment has caused "anger and disappointment" in the Dalit community, the BJP MP from North West Delhi said his judgment as an apex court judge went against the community's interests. 
Paswan said Goel should immediately be sacked and the original provisions of the Scheduled Castes and Scheduled Tribes (Prevention of Atrocities) Act restored. 
He also warned that the nationwide protests announced by Dalit organisations on August 9 could turn out to be "angrier and more intense" than the April 2 'Bharat Bandh' call given by them, as Dalits believe that "a judge, who gave the verdict that made a law protecting them toothless, has been rewarded." 
His father and cabinet minister Ram Vilas Paswan had also said on Monday that Goel's appointment had sent out a wrong message. The LJP president had made these comments at a dinner of Dalit and tribal MPs of the ruling NDA. 
The protests during the April 2 'Bharat Bandh' had turned violent in various parts of the country, leaving several people dead and causing massive damage to properties. 
The LJP is a key BJP ally in Bihar. A large chunk of Dalits is a loyal vote-bank of the party in the state and it has been strongly taking up issues related to the community. 
Raj, who has been vocal about Dalit issues, also demanded release of Dalits arrested following the April 2 'Bharat Bandh'. 
As many as 10 protestors were killed and eight of them fell to bullets fired by "upper castes" members, he alleged. They were angry at Dalits for giving a call for 'Bharat Bandh', he said.