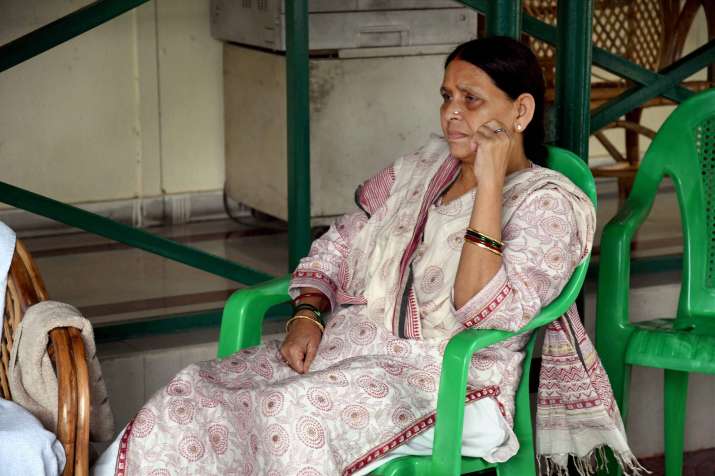 In another setback to RJD chief Lalu Prasad, Deputy Chairman Harun Rashid of the Bihar legislative council on Friday rejected the claim of his wife and former Chief Minister Rabri Devi to the post of Leader of Opposition in the house.
Rashtriya Janata Dal (RJD) state unit President Ramchandra Purve on Thursday recommended the name of Rabri Devi on behalf of the party for the post of Leader of Opposition in the council, but Rashid rejected it on the grounds that the RJD does not have the requisite number of members in the council.
"RJD has only seven MLCs, but a party requires at least 9 MLCs to stake claim for the opposition leader in the council," the Deputy Chairman said.
In fact, when Bihar Chief Minister Nitish Kumar resigned last week and dumped the RJD-Congress to join hands with the Bharatiya Janata party (BJP) to form the new government, the BJP-led National Democratic Alliance (NDA), which was in opposition then, became part of the ruling alliance.
Therefore, the post of Leader of Opposition in the council held by senior BJP leader Sushil Kumar Modi fell vacant. Modi now is Deputy Chief Minister in the Janata Dal-United (JD-U)-BJP government led by Nitish Kumar.
Lalu's younger son and former Deputy Chief Minister Tejashwi Yadav is Leader of Opposition in the state assembly with the support of 80 RJD members.