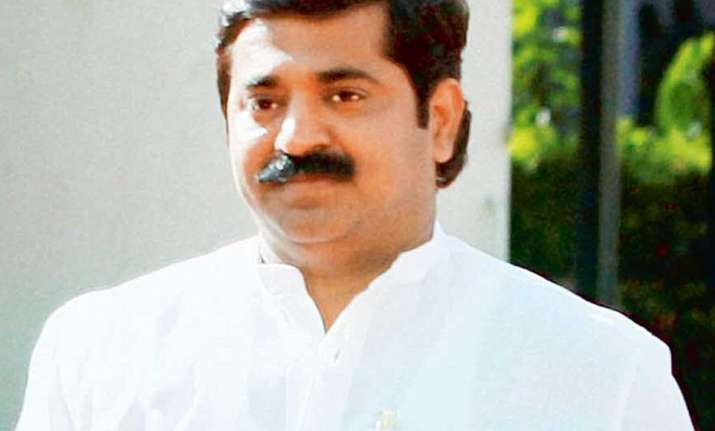 While the common man reels under a huge cash crunch following the government's surprise demonetisation move, a Bharatiya Janata Party MLA from Mumbai has chosen to splurge his money on his minor son by gifting him a Mercedes Benz.
BJP MLA Ram Kadam from Mumbai's West Ghatkopar area has gifted a Mercedes car to his son on his birthday. What is more baffling is that he decided to flaunt this gift on Twitter.
"#HappyBirthdayto my dearest son @AumRKadam !!! This my loving gift for him !!!" the Tweet said.
The brazen show-off by the legislator received flak from social media users with some expressing concerns whether his son even has a driving license or it may put the lives of people on street at risk.
Harsh Goenka, chairman of the RPG Enterprises, tweeted : "BJP MLA giving his minor kid a Mercedes on his birthday and putting it on Twitter ! Big brother is watching."
Best wishes for him but he seems minor and must be discouraged from driving. Arrange a Driver, to make sense. @nihang @AumRKadam

— Daljeet Singh (@daljeet_DS) November 24, 2016
Kadam was elected as MLA from the Maharashtra Navnirman Sena (MNS) in 2009. He got elected on a BJP ticket in 2014 Assembly elections.
is he a major Sir with a valid DL??? #justasking @Biorahul @AumRKadam

— ମୋନାଲିସା™ (@_imonlyindian) November 24, 2016
I used to get Gems packet https://t.co/mwPGIEStaX

— SreeV (@SreekrishnanV) November 24, 2016
He is a kid> a car is not a toy ! Is a lethal killing machine in the hands of kids ! Be a responsible Dad 4 Gods sake !

— Jasumati Patel🇳🇪💕 (@JasumatiPatel) November 24, 2016
However, Kadam is not new to controversies. In his first term, he was suspended for four years for unruly protest for opposing Samajwadi Party's Abu Azmi taking oath in Hindi. Earlier, he also invited trouble for allegedly slapping a BMC officer.
He is the same lawmaker who had filed a complaint against stand up comedian Kapil Sharma in the Cyber Cell of Mumbai Crime Branch after the latter put out a tweet claiming that he was asked to cough up Rs. 5 lakh for construction work in his office.