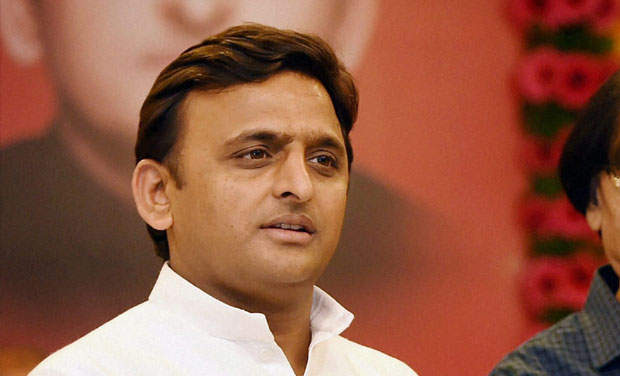 Uttar Pradesh Chief Minister Akhilesh Yadav today brushed aside Prime Minister Narendra Modi's claim that Pakistan's intelligence agency ISI had a role in the Kanpur train accident.
Addressing an election rally in Ghazipur, Akhilesh alleged that it was the habit of the BJP to misguide people for seeking their votes.
"Our railway minister could not take care of Kanpur tracks and gave false report to the prime minister that ISI had damaged the tracks. I want to say that the incident took place in UP, at least I should have been informed about this… But no information… no truth in it," he said at an election rally here.
Ghazipur is the Lok Sabha constituency of Minister of State for Railways Manoj Sinha. The first train accident had occurred in Kanpur on November 20, killing 150 people with another derailment taking place on December 28 and the two mishaps were later attributed to ISI operatives.
On deluge of BJP ministers' election tours in UP, Akhilesh said, "Had PM brought his work here (in UP), ministers need not have campaigned."
In an obvious reference to the campus row in Delhi, he said, "To the patriot people of BJP, who are showing their nationalism in Delhi, I want to ask what they have done for soldiers who laid down their lives for the country. What help did they give (to the soldiers' kin)?"
"Only SP government helps families of soldiers who lay down their lives," he said.
He said in the five phases of elections held so far, the SP is leading due to works done by its government and it's all written on demoralised faces of BJP and BSP leaders.
(With PTI inputs)