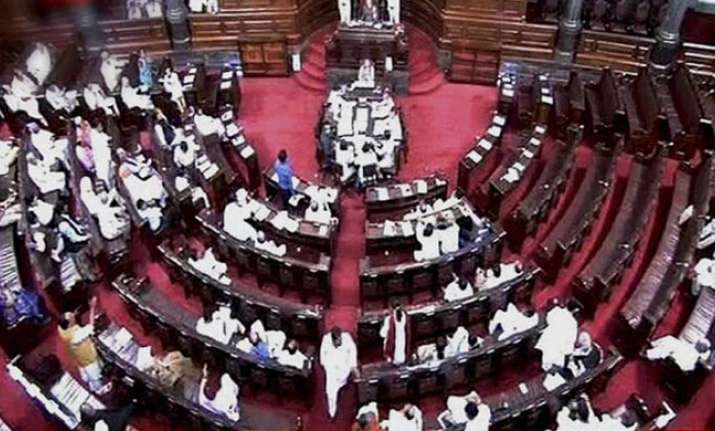 Five TMC candidates and a Congress candidate were elected to the Rajya Sabha unopposed from West Bengal after CPI(M) candidate Bikash Ranjan Bhattacharya's nomination was cancelled due to technical reasons. The five TMC candidates elected to the Rajya Sabha are Manas Bhunia, TMC's chief national spokesperson Derek O'Brien, Sukhendu Sekhar Roy, Dola Sen and Santa Chetri. Congress candidate Pradip Bhattacharya was also elected to the Upper House.
Bhattacharya, Roy, O'Brien and Sen were renominated by their respective parties, while Bhunia and Chetri are first-timers.
"Congratulations to the five @AITC official candidates elected today to Rajya Sabha and the sixth supported by us who had switched over to the TMC," West Bengal Chief Minister and TMC supremo Mamata Banerjee said in a tweet.
Banerjee had on Friday extended her party's support to the Congress candidate.
The nomination of CPI-M candidate Bikash Ranjan Bhattacharya was rejected on Monday after the returning officer declared it as invalid on the ground that an additional affidavit was submitted after the 3 pm deadline on the last date for filing of papers on July 28 for the August 8 polls to the six seats.
The cancellation of Bhattacharya's nomination has kicked off a political debate between the TMC and CPI(M), with the latter alleging that it was the "handiwork" of the ruling party in the state.
"We feel TMC was rattled by his nomination and that is why a conspiracy was hatched to reject his nomination. We will seek legal advice on it," CPI(M)LP leader Sujan Chakraborty said.
Countering Chakraborty's claim, TMCLP leader Partha Chatterjee said, "There is no conspiracy. They are trying to malign the Election Commission. Actually they had a secret understanding with the BJP before nominating a person like Bhattacharya who has never been a part of the Rajya Sabha.