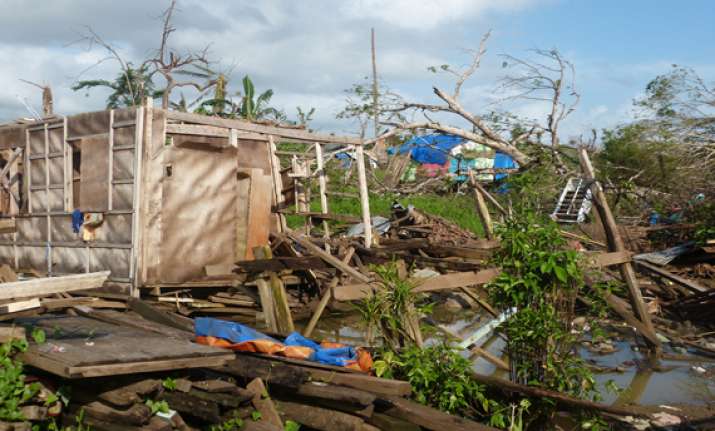 MANILA, Philippines, Jun 30: Philippine officials say a tropical storm has shifted and spared the capital but stranded thousands of commuters, toppled trees and knocked out power in outlying provinces.
Forecasters had predicted that Tropical Storm Rumbia would hit the densely populated Manila metropolis early Sunday, sparking emergency preparations. Instead it has veered away toward the South China Sea. There were no immediate reports of deaths or injuries from the storm, which packed sustained winds of 65 kilometers (40 miles) per hour and guts of 80 kph (50 mph).   
The government's disaster-response agency says 1,600 villagers fled their homes in Albay province, southeast of Manila, amid heavy rains while more than 10,000 commuters were stranded as ferry and cargo boats suspended trips. Several provinces reported power outages and landslides.