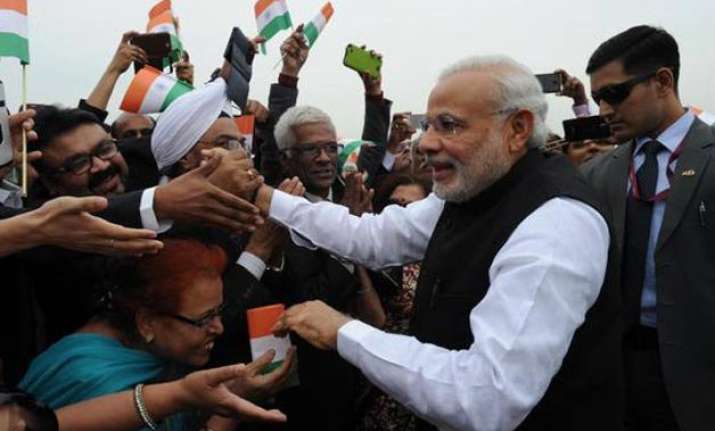 Seoul: Prime Minister Narendra Modi on Monday said that "manavta" or humanity was the basis of his government's foreign policy, which was also visible in the way India helped evacuate Pakistani nationals from Yemen and Pakistan too brought back 11 Indians from the war-torn country.
Addressing the Indian community in Seoul, Modi said: "In Yemen, 4,000 Indians were stranded amid bombings and firings. We requested (Saudi authorities) to stop the bombing for two hours and brought back our people as well as 48 foreign nationals. Even America told its people to contact us to evacuate them from Yemen," he said to loud applause.
"In Yemen, we evacuated Pakistanis too. They too saved Indians and arranged for a special plane to bring them back. The point here is manavta (humanity)."
Last month, Modi had posted his appreciation of the Pakistani evacuation of 11 Indians on twitter and thanked his Pakistani counterpart Nawaz Sharif.
Modi wrote on micro-blogging website Twitter: "I welcome our 11 citizens who've returned from Yemen with assistance from Pakistan. Thank you PM Nawaz Sharif for your humanitarian gesture."