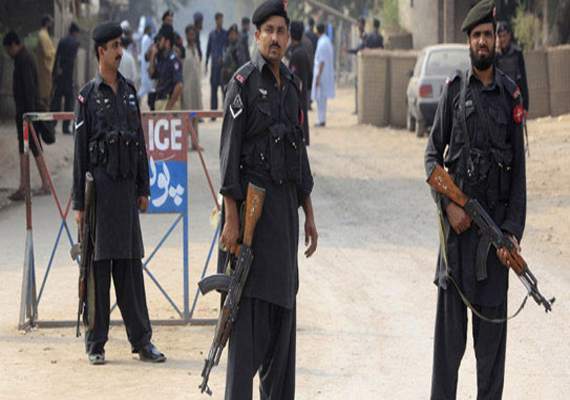 Peshawar, Feb 24 :  Four policemen were killed when suicide bombers blew themselves up in an attack on a police station in northwest Pakistan on Friday, officials said.

The three attackers, armed with hand grenades, also wounded four other policemen in the assault on the station in the city of Peshawar near the lawless tribal belt, a stronghold of Taliban and al Qaeda-linked militants.

"Four policemen have been killed and four others were wounded in the suicide attack," Yameen Khan, a senior police official told AFP.

"The suicide bombers first fired at the police station and then used hand grenades to enter inside the building. Later they blew themselves up," Khan said.

He said the station was targeted because it housed a large number of the security forces.

"The attackers wanted to kill the maximum number of policemen, which is the reason they selected this station. Around 200 policemen resided here at a time," he said.

The attack came a day after a car bomb ripped through a bus station killing 13 people, including two children, on the outskirts of Peshawar.