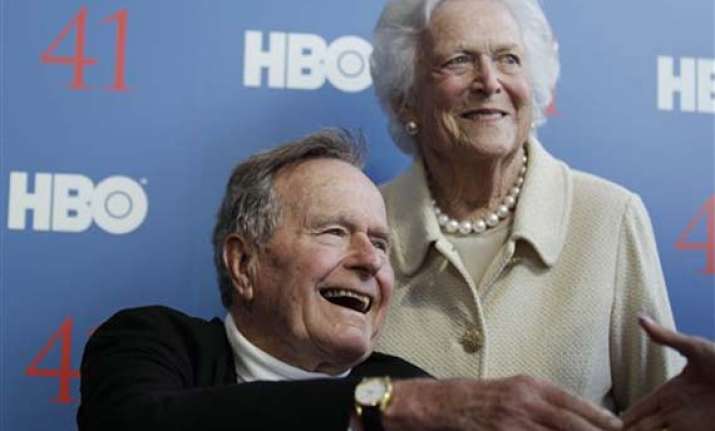 Houston, Dec 25 : Former President George H.W. Bush will spend Christmas in a Texas hospital after developing a fever and weakness following a monthlong, bronchitis-like cough, his spokesman said Monday.
A hospital spokesman had said the 88-year-old would be released in time to spend the holiday at home, but that changed after Bush developed a fever.
"He's had a few setbacks. Late last week, he had a few low-energy days followed by a low-grade fever," Jim McGrath, Bush's spokesman, told AP.
"Doctors still say they are cautiously optimistic, but every time they get over one thing, another thing pops up."
He said the cough that initially brought Bush to the hospital on Nov. 23 is now evident only about once a day, and the fever appears to be under control, although doctors are still working to get the right balance in Bush's medications. No discharge date has been set.
"Given his current condition, doctors just want to hang on to him," McGrath said. He didn't know what had caused the fever.
Bush's son, George W. Bush, the 43rd president, has been among the visitors at the hospital.