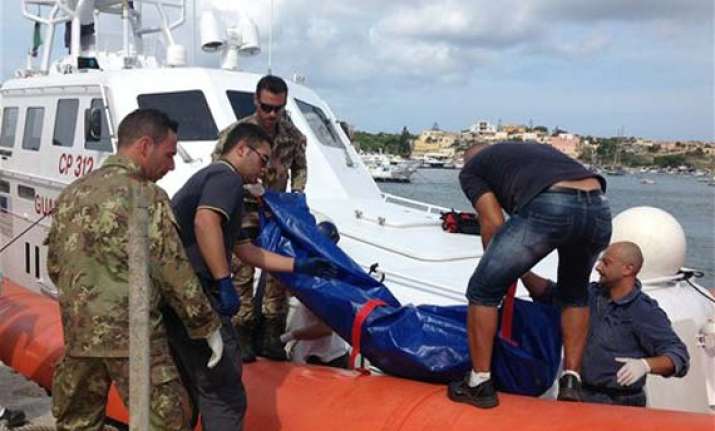 Rome: A ship carrying African migrants to Europe caught fire and capsized off the Italian island of Lampedusa on Thursday, killing at least 94 people as it spilled hundreds of passengers into the sea, officials said.
Over 150 people were rescued but some 200 others were still unaccounted-for.
It was one of the deadliest accidents in recent times during the notoriously perilous Mediterranean Sea crossing from Africa for migrants seeking a new life in the European Union.
"We need only caskets, certainly not ambulances," Pietro Bartolo, chief of health services on the island, told Radio 24. He gave the death toll of 94 but told Sky TG24 he expected that to rise as search operations continued.