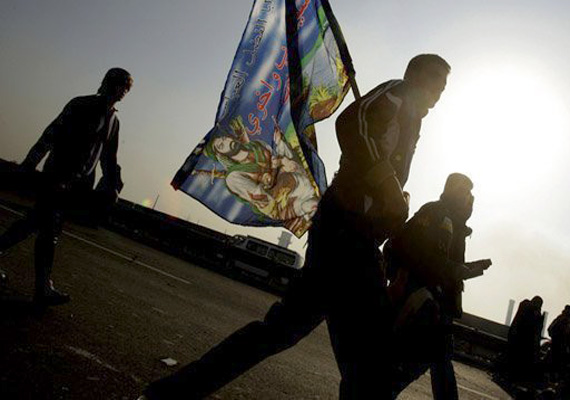 Baghdad, Jan 10 : Attacks across Iraq on Monday, many of which targetted Shiites, killed 17 people and wounded dozens, including 15 Afghans visiting the country for religious commemorations, officials said.

The violence included multiple bombings in and around Baghdad against Shiite worshippers walking to the shrine city of Karbala, 110 kilometres south of the capital, for Arbaeen rituals later this week.

In the deadliest attack, a car bomb in Shaab, a Shiite neighbourhood in east Baghdad, killed seven people and wounded 19, according to an interior ministry official and doctors at nearby hospitals in Sadr City and Palestine Street. 
The blast struck a market in the area at around 7:00 pm (1600 GMT), the officials said, speaking on condition of anonymity.

A half-hour earlier, another car bomb killed four people and wounded at least 25 near the Husseiniyah Shiite mosque in Muasalat, southwest Baghdad, said officials from the ministries of interior and defence.

Just south of Baghdad in the town of Owairij, a roadside bomb today morning targetting devotees walking to Karbala killed one pilgrim and wounded at least nine others, according to the officials.

And on the outskirts of the central city of Hilla, a car bomb wounded 15 Afghan pilgrims, three of them seriously, police and medics said.

A separate roadside bomb north of Hilla today evening wounded four pilgrims, police said.