Follow us on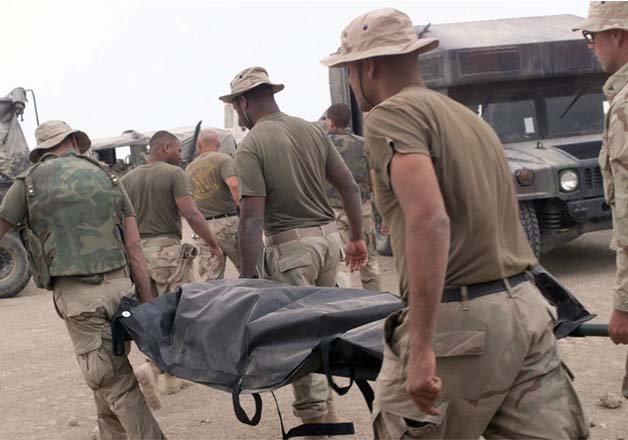 Baghdad: At least 11 soldiers and pro-governmental volunteer militia members died Sunday in a military operation launched against the radical Islamic State (IS) terrorists, which lost 24 of fighters in an air strike in Iraq.
An official with the Iraqi police told Efe that Iraqi forces supported by Shi'ite militia launched an attack to the north and northwest of the town of Al Duyail, 70 km north of Baghdad, a military move in which 11 soldiers and dozens of IS fighters died.
Sixty-one Iraqi soldiers were also reported to have been wounded in the fighting, during which several areas were wrested from control by the terrorists.
The wounded were transported to the public hospital in the city of Balad, the police official said.
The operation is designed to allow Iraqi forces to link up with other government troops in the town of Al Karma, in western Al Anbar province.
Meanwhile, at least 19 IS fighters died in an airstrike by the US-led international coalition on several positions in the Sinyar region, 120 km west of Mosul, capital of northern Nineveh province, the spokesperson for the Iraqi Patriotic Union of Kurdistan, Gayat al Suryi, told Efe.
He said that Kurdish "peshmerga" forces killed five terrorists in clashes in the region and destroyed three IS vehicles.
Since last June, Iraq has been caught up in a bitter and bloody struggle against the radical IS, which has proclaimed a caliphate in the parts of Iraq and Syria under its control.