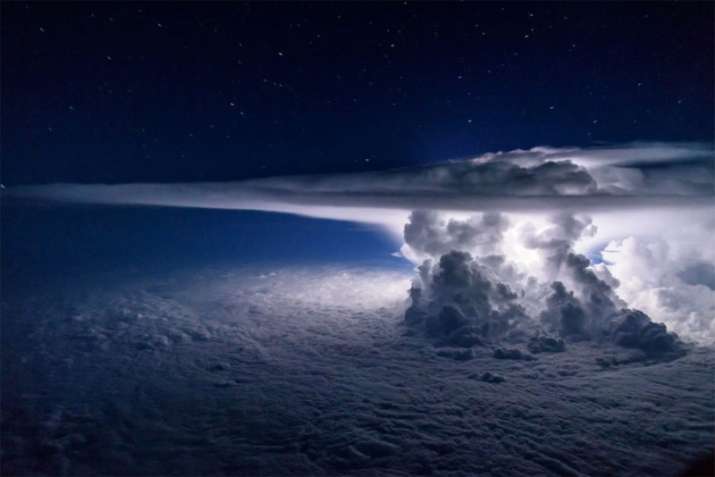 Washington: Flying 37,000 feet above the sea can throw up some stunning visuals, but not as remarkable as what pilot Santiago Borja managed to capture from his Nikon D750 camera en route to South America.
The photograph clicked from the plane has managed to capture a stunning visual of a thunderstorm brewing above the Pacific ocean. 
"Storms are tricky because the lightning is so fast, there is no tripod and there is a lot of reflection from inside lights," Borja told the Washington Post.
He further added, "I like this photo so much because you can feel the amazing size of the storm and its power. But at the same time it's wonderful how peacefully you can fly around it in still air without touching it."
As per reports, this image was captured last month while he was flying the plane and suddendly saw the breathtaking thunderstorm just above the Pacific Ocean. 
Without wasting time he took out his camera and clicked the photograph. The image was captured from south of Panama at a height of 37,000 feet en route to South America.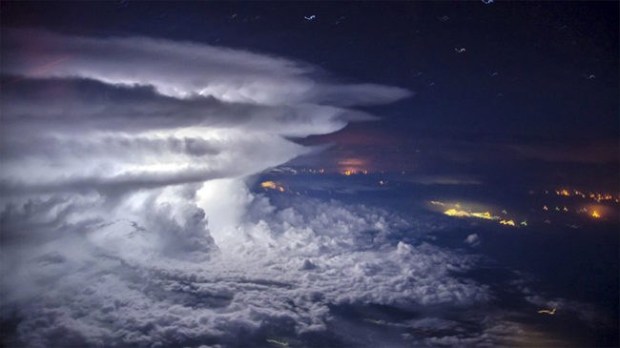 Borja was flying the Boeing 767-300 but he refused to reveal the name of the airline he is working for.
The pilot always takes his camera along with him and always tries to capture beautiful pictures of nature and landscapes.
He has captured different stunning images during his travel which also includes an amazing image of a storm near the coast of Venezuela.