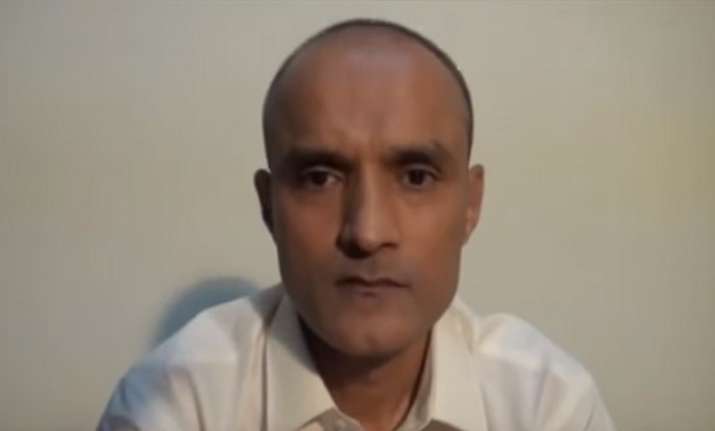 Former Indian naval officer Kulbhushan Jadhav, who was arrested by Pakistan last year and was charged with espionage and sabotage activities, has been sentenced to death, Pakistan Army said today. 
Director General of ISPR, Pakistan Army's media division, Major General Asif Ghafoor said Jadhav was tried through field general court martial under Pakistan Army Act 1952 and Section 3 of official Secret Act of 1923.
Ghafoor said Pakistan Army chief General Qamar Javed Bajwa has confirmed his death sentence.
Indian R&AW agent #Kalbushan awarded death sentence through FGCM by Pakistan Army for espionage and sabotage activities against Pakistan. pic.twitter.com/ltRPbfO30V

— Maj Gen Asif Ghafoor (@OfficialDGISPR) April 10, 2017
Jadhav, who was reportedly arrested in Balochistan after he entered from Iran, has been accused by Pakistan of planning "subversive activities" in the country. 
"FGCM found Kulbhushan Sudhir Yadav guilty of all the charges. He confessed before a Magistrate and the Court that he was tasked by RAW to plan, coordinate and organize espionage and sabotage activities aiming to destabilize and wage war against Pakistan in Balochistan and Karachi," a statement by the Pakistan Army said. 
"Kulbhushan alias Hussein Mubarak Patel was arrested on March 3 last year in a counter Counter Intelligence Operation from Mashkel, Balochistan," the statement said. 
Pakistan Army had also released a "confessional video" of Jadhav, who said he was the serving Indian Navy officer. 
Based on the alleged "confessional video" of Jadhav, Pakistan had submitted dossiers with the United Nations over the "Indian involvement in sabotage activities in the country."
India has admitted that Jadhav worked earlier for the navy but denied he was a RAW agent.