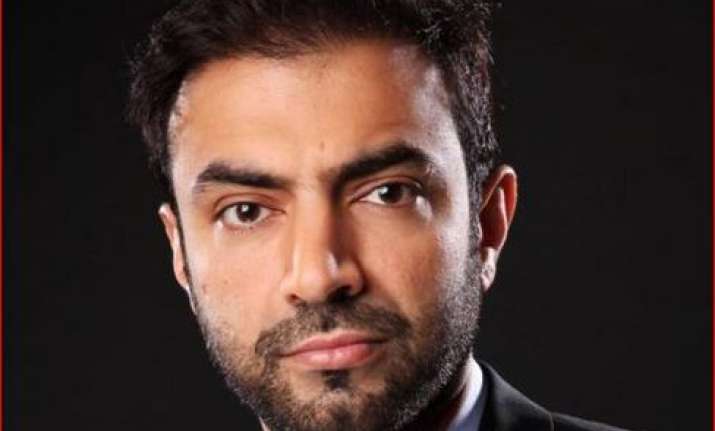 Baloch leader Brahumdagh Bugti, currently in exile in Switzerland, is all set to get the Indian citizenship after long negotiations with the Indian authorities.
According to a report in Pakistan based Geo News, India has agreed, in principle, to grant citizenship to Brahumdagh Bugti and his key aides to enable them to move around freely in the world.
Brahumdagh Bugti  is the founder of the Baloch Republican Party (BRP), that Pakistan has outlawed.
Quoting its sources, the report says that Brahumdagh Bugti will formally apply for Indian citizenship after a meeting of his banned party's officials in Geneva on September 18-19.
"Everything is agreed and settled between the Indian government and Brahumdagh. He will submit his official request to the Indian mission in Geneva after getting endorsement from his party," Geo News quoted its source as saying.

 

The report reveals that Brahumdagh Bugti started negotiations with Indian authorities earlier this year after he realised that he may not get a passport from Switzerland in near future.
Brahumdagh has openly alleged that the Switzerland government is under pressure from Pakistan to not grant him citizenship status, enabling him to get the Swiss passport for travel.
Bugti's discussions with Indian authorities began  much before Prime Minister Narendra Modi raised the issue of human rights violation in Balochistan, first during all-party meeting on Kashmir and then from the Ramparts of the Red Fort as part of his Independence Day speech.
The report says that there is a feeling in the BRP camp that if India can give shelter to Dalai Lama despite opposition from a powerful country like China then there should be no problem for Brahumdagh Bugti.
"India has facilitated Dalai Lama against the pressure from a powerful country like China. It helped Sheikh Mujeeb-ur-Rehman as well. It will help Brahumdagh and his colleagues as well. Brahumdagh has asked for Indian citizenship for himself and all his colleagues. There are 15,000 Bugtis stuck in Afghanistan. Around 2,000 are in various countries including European countries. Their asylum applications have been either approved or are in process. Brahumdagh would like all these people accommodated along with his own case," Geo News quoted its source as saying.
"We will use Indian papers to travel around the world to campaign against Pakistan and to highlight our case. We have openly thanked Narendra Modi for his support and we are no more hiding anything. We have no other option. We do not care what our opponents think of our support for Modi and his support for us," he added.
The report adds that in addition to Brahumdagh Bugti, India has agreed to give citizenship to his key lieutenants in Switzerland including his trusted aides Sher Muhammad Bugti and Azizullah Bugti.