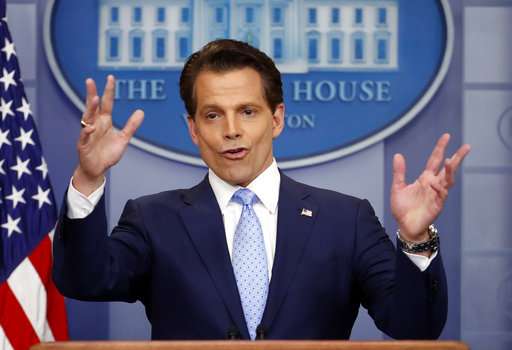 US President Donald Trump on Monday fired Communications Director Anthony Scaramucci just 10 days after hiring him.
Scaramucci has been fired at the urging of new White House Chief of Staff John Kelly, a clear sign that the retired Marine general is being empowered to manage what has been an unwieldy West Wing operation.
The White House said Scaramucci felt it was best to give Kelly "a clean slate" and the ability to build his own team.
The New York financier was brought onto the West Wing staff by Trump on July 21.
But his brief 11-day tenure was marked by the departure of former White House Press Secretary Sean Spicer, who resigned to protest against Scaramucci's arrival, and a public feud he had with Reince Priebus, Kelly's predecessor.
Reports said Kelly wanted Scaramucci removed from the role as Communications Director because the retired four-star Marine Corps general did not think Scaramucci was disciplined and had burned his credibility.
(With IANS inputs)