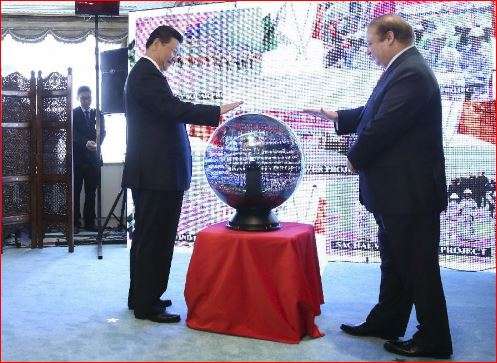 Amid the ongoing euphoria in Pakistan over the benefits of China-Pakistan Economic Corridor (CPEC), the Islamic Republic's lawmakers from the upper house have expressed the apprehension that the CPEC could turn into another 'East India Company' if the country's interests were not actively protected.
According to a report in 'Dawn', the Pakistani senators on Monday alleged that the government was not protecting the rights and interests of the Pakistani people while executing this project.
"Another East India Company is in the offing; national interests are not being protected. We are proud of the friendship between Pakistan and China, but the interests of the state should come first," Senator Tahir Mashhadi, chairman of the Senate Standing Committee on Planning and Development, said in the Senate. 
Pakistani senators reminded the Nawaz Sharif government how the East India Company, the precursor to the British colonial presence in the subcontinent, eventually gained power by overthrowing the Mughals who ruled India at the time.
Speaking on the subject, a number of Pakistani senators voiced their fears over what they perceived as the utilisation of local financing for CPEC projects, instead of funding from the Chinese or any other foreign investment.
Some of them also expressed concern over the fixing of power tariff for CPEC-related power projects by the Chinese.
"It will be very harmful for us if we have to bear the entire burden; will this [project] be a national development or a national calamity? Whatever loans taken from China will have to be paid by the poor people of Pakistan," PML-N Senator Saeedul Hassan Mandokhail said.