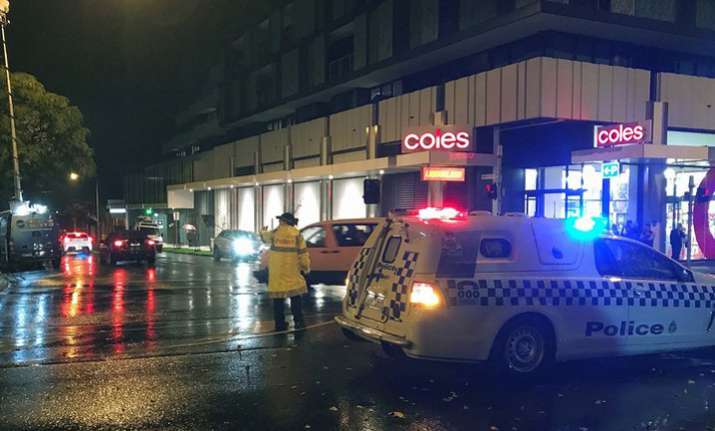 Australian police today confirmed that a shooting and hostage situation in Melbourne which killed two people, including the gunman, was an act of "terrorism", after the Islamic State claimed responsibility. The gunman identified as Yacqub Khayre was shot dead yesterday following a stand-off with police which lasted for more than an hour at serviced apartments on Bay Street in Brighton, 11km south-east of Melbourne's central business district. 
Victoria state Police Chief Commissioner Graham Ashton said the gunman appeared to have acted alone and not as part of any ongoing plot or threat.
"There is nothing that we've found thus far that would suggest to us that this was anything that was ... planned or done in concert with others," Ashton said.
Gunman had criminal history, had been acquitted of terror plot 
Ashton said Khayre was known to police and had a long criminal history. 
Khayre was charged and acquitted by a jury over a plot to attack the Holsworthy Army barracks in Sydney in 2009. Three of his co-accused were found guilty of planning the terrorist attack for Australia's military involvement action in the Middle East. 
Ashton was quoted as saying by the ABC that the siege was being treated as a "terrorism incident". 
"He has a long criminal history with us, but also from what we're piecing together comments he made related to Islamic State and Al-Qaeda certainly for us put this in the terrorism category," he said, adding that, Khayre was released on parole in November last year. 
"He has recently done some jail time, he got out late last year and has been on parole at the time of this offending last night," he said. 
"This person wasn't someone around which we had major concerns at this time, and we had nothing to suggest (he was planning) what he did suddenly decide to do." 
Three officers suffer gunshot wounds
Khayre, a Somali refugee, served prison sentences for arson and violent crimes unrelated to extremism before being paroled in November, Ashton said.
On Monday, Khayre booked an appointment with an escort in an apartment building in Brighton and arrived carrying a shotgun, sparking a 2-hour siege.
Police were called after neighbors heard the shotgun discharge as Khayre killed a Chinese-born Australian man employed by the escort agency in the lobby.
Khayre then called police to say he had a hostage in an apartment and made threats to her if police intervened. They tried to negotiate with him before Khayre walked out of the building firing the shotgun.
One police officer was shot in the neck and ear and two officers suffered wounds to their hands, but none of the wounds was life-threatening, Ashton said. The woman, in her 20s, was not harmed.
Police discovered the body of a man with gunshot wounds in the foyer. 
Ashton confirmed the man worked at the apartment building, and said he was "at the wrong place, at the wrong time". 
Dozens of gunshots rang out just after 6 PM in Bay Street with crowds of people fleeing and taking refuge in a nearby supermarket.
Islamic State claims responsibility 
ABC had reported that the Islamic state claimed responsibility for the siege through a published statement via Amaq news agency which is affiliated to the terror group. 
It said the attack in Melbourne was carried out by one of its "soldiers". 
"The attack in Melbourne, Australia was carried out by a soldier of the Islamic State in response to the call for targeting the subjects of the coalition states," the statement said. 
Victoria Police Assistant Commissioner Andrew Crisp said police were also probing reports of a phone call made to the Channel 7 newsroom by someone referring to the Islamic State. 
"That's all part of the investigation at this point in time as to who made that phone call, but we will certainly be working with Channel 7 in relation to that phone call," he said.
Khayre spoke about al-Qaida in phone calls to police and to Seven Network television, and Ashton said the gunman possibly had plotted to lure police into an ambush. But it was too early to know if the gunman set out to target police or "seized the opportunity he thought was presented to him last evening," Ashton said.
Ashton said there was nothing to link the violence with a van and knife attacks in London in which three assailants killed seven people.
Police did not regard the Islamic State group's claim of responsibility for the Melbourne violence as evidence that it was planned.
The Seven Network said it had received a phone call Monday afternoon from a distressed woman who said she was involved in a hostage situation.
"We asked her more information, at that point a man came on the same line and said 'This is for IS, this is for al-Qaida,'" Seven news director Simon Pristel said.
"We asked for more information and that's when he hung up," Pristel added. 
(With agencies)