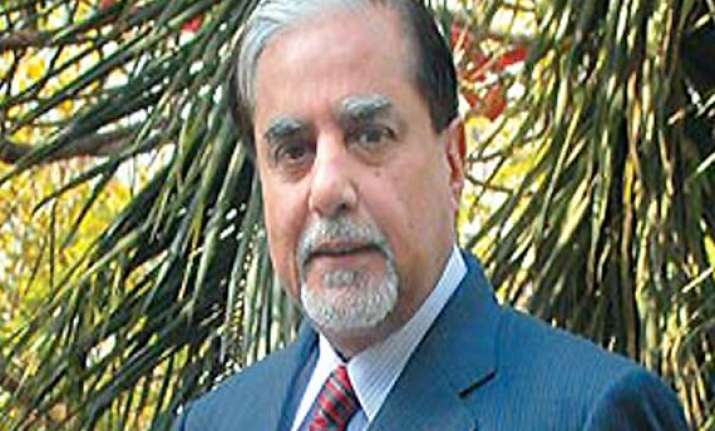 New Delhi, Dec 6 : A Delhi court Thursday granted interim protection against arrest to Zee group chairman Subhash Chandra till Dec 14 in a case of an alleged extortion bid of Rs.100 crore by two journalists of his TV channel.
Additional Session Judge Raj Rani Mitra granting the shield against arrest on the anticipatory bail pleas of Chandra and Zee group's managing director Puneet Goenka.
Both of them were told to deposit their passport with the investigating officer and join the probe.
Chandra and Goenka filed anticipatory bail pleas Wednesday.
Police had twice served notice on Chandra last month asking him to join investigation after the arrest of Zee editors Sudhir Chaudhury and Samir Ahluwalia for their alleged bid to extort Rs.100 crore from Congress MP Naveen Jindal's company.
Chaudhary, head of Zee News, and Ahluwalia, head of Zee Business, were arrested Nov 27 on charges of allegedly attempting to extort money from Jindal's company in exchange for not filing news reports linking his firm to irregular coal blocks allocation. The company filed an extortion case.
The Delhi Police on Thursday refused to give any assurance in a court here that Zee Group chairman Subhash Chandra and his son will not be arrested, if their complicity comes up during probe in connection with the alleged Rs 100 crore extortion bid from Naveen Jindal's firm by two editors of his channel.
"We cannot commit or assure that they (Chandra and his son) will not be arrested. The moment we get a lead of the alleged extortion made on behalf of Zee Group by their two editors, we will arrest them," Rajiv Mohan, special public prosecutor submitted before additional sessions judge Raj Rani Mitra.
The prosecutor made the submission, while opposing the anticipatory bail plea moved by Chandra and his son Punit Goenka, managing director of Zee Entertainment Enterprises Limited.
Apprehending their arrest during interrogation by the police, Chandra and Goenka approached the court seeking interim protection.
Senior advocate Geeta Luthra and Vijay Aggarwal, appearing for the father-son, contended that their clients are ready to join the probe, if the police gives them the assurance that the two will not be arrested during the time of interrogation.
"We (Chandra and Goenka) will join the investigation as has been asked by the police for December 8 and even before, if required.
"But, if the police decides to arrest us, then it should give at least five days' time so that we can argue the matter at length on some other day," the counsel argued.