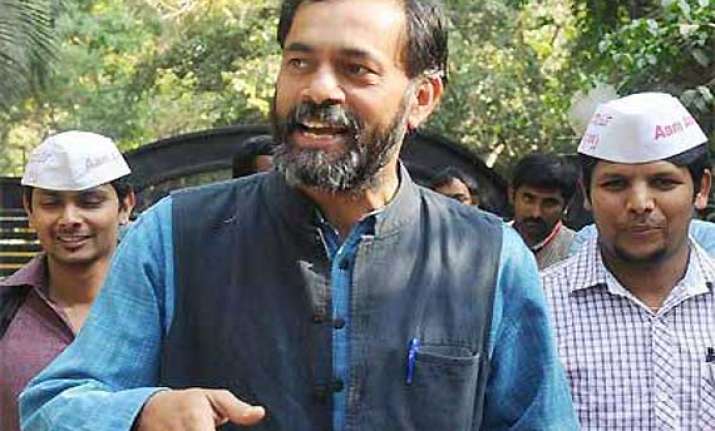 New Delhi: Senior Aam Aadmi Party leader Yogendra Yadav today hinted that Delhi chief minister Arvind Kejriwal could resign after the Assembly session is over.
"We are sitting here at the AAP office watching the assembly proceedings on TV. We do not know what happened inside the House. Once Kejriwal returns from the Assembly, we will hold a meeting of political affairs committee, and then a decision will be announced", Yadav said.
The senior AAP leader said, the party will decide its next course of action tonight itself.
In the Assembly today, after the introduction of Jan Lokpal Bill fell through in a voting by 27 votes to 42, sources close to Kejriwal said, he may take the extreme step of resigning soon.
"The Chief Minister feels there is no point in remaining in the government", sources close to Kejriwal told reporters.
Kejriwal has already said, he would be ready to resign a hundred, if not a thousand times, if the Jan Lokpal Bill was not passed.