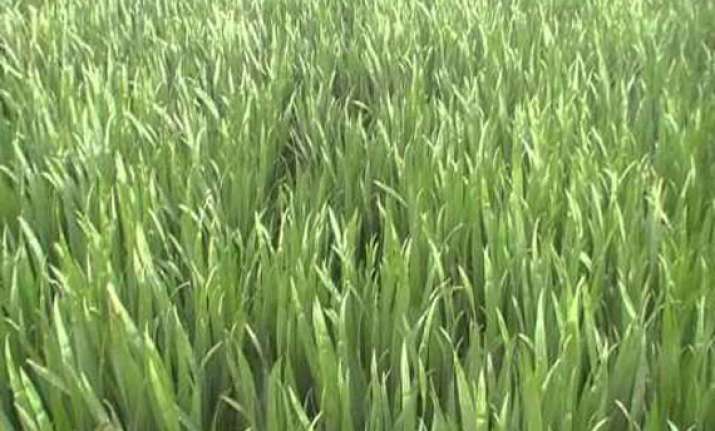 Chandigarh, Jan 17:  Fungal diseases, yellow and brown rust have attacked wheat crop in Punjab and Haryana with farm experts asking wheat growers to apply fungicides to prevent damage to crop.
The incidence of attack of fungal diseases have been traced in Ropar, Nawanshahar (in Punjab) and Ambala (in Haryana), officials said.
"We have found attack of yellow rust in Ropar, Nawanshahar and brown rust in Ambala," Karnal based Directorate of Wheat Research, Project Director, Indu Sharma
said today.
In Ropar, the attach of yellow rust was seen in Nurpur Bedi and Anandpur Sahib, said Chief Agriculture Officer, L S Hundal. Last year also, the disease affected the yield in these areas, he added.
Yellow rust is a fungal disease which attacks leaves of wheat crop by forming yellow stripes and affects their photosynthesis activity that causes shrivelling of grain size.
In case of brown rust, wheat leaves get brownish in patches. Asserting that the strict vigil has been kept in wheat growing areas to prevent spread of disease, Sharma, however, said that the attack of yellow and brown rust was not widespread.
"There is not going to be adverse impact on overall output of wheat as the attack was not widespread on fields," she informed.
She advised farmers to apply recommended fungicides on wheat crop so as to lessen the adverse impact on crop.
Seeds such as PBW 343, 373, HD 2733, WH 7111 are some of wheat varieties which are susceptible to yellow rust attack.