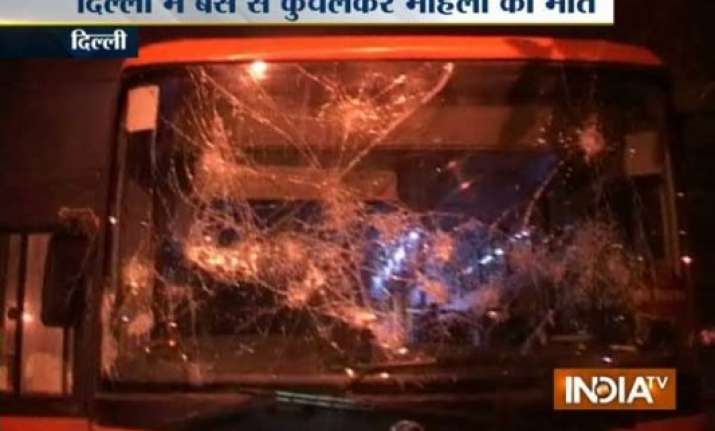 New Delhi: A DTC bus allegedly mowed down a 50-year-old woman at a bus terminus in outer Delhi's Sultanpuri area, leading to angry protests by locals who damaged several buses and also torched two of them, police said.
"The incident took place at around 8:30 P.M. last evening when the woman was waiting at the bus terminus for a bus to Ghaziabad. She was caught unawares by the bus which appeared suddenly and hit her. She came under the wheels and was crushed to death," police said.
The deceased, identified as Narayan Devi, a resident of Ghaziabad, had come to Sultanpuri to attend her grandson's birthday.
The errant bus driver, identified as Manoj Kumar (25), has been arrested and booked under relevant sections of IPC.
As the locals got wind of the incident, a huge mob gathered on the spot and went on the rampage. At least half-a-dozen buses were damaged while two buses were torched. Fire department was informed about the matter and several fire tenders were rushed to the spot.
The situation was brought under control after senior officials reached the spot accompanied by additional personnel and the locals were assured that strict action would be taken in connection with the accident.