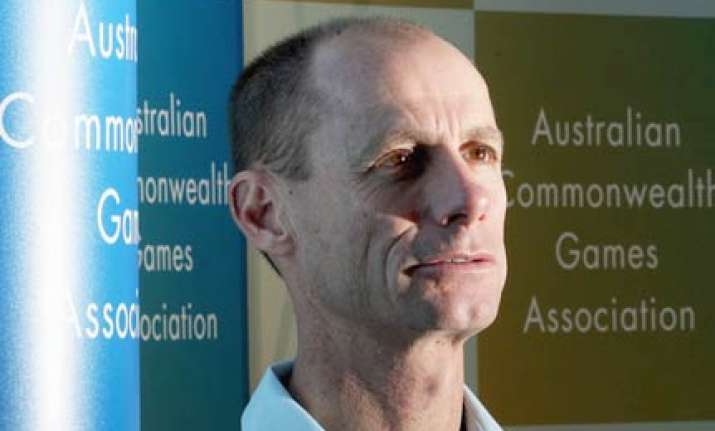 New Delhi/Melbourne, Oct 5: Steven Moneghetti, chef de mission of Australia, today lashed out at Commonwealth Games organisers, saying that his country's contingent were "treated like cattle" as they were forced to wait in a tunnel "in cauldron conditions" for a long time before the march past in Sunday's opening ceremony.
Moneghetti said the incident at the Jawaharlal Nehru Stadium may also force his country to think about their participation in any future such ceremonies in India.
"I was very, very disappointed with the way that the event staff conducted the ceremony and with total disregard for athletes' welfare. It will impact on future Australian athletes' involvement at the opening ceremony," Moneghetti was quoted as saying by the Australian Associated Press (AAP).
"So extreme, that the athletes have lost confidence with the event organisers. That's one hour in absolute cauldron conditions. In fact, it was so bad they held us at a point that was very, very hot. It was unbearably hot so we pushed forward. We pushed and we pushed about 50 metres which was even hotter," he added.
Moneghetti said they were supplied with drinks and a meal and were then told to enter the tunnel under the warm-up track around 6.25 pm. They waited there until the team entered the official ceremony around 7.25 pm.
"We revolted, rioted and moved another 50 metres forward to which we entered an area that had reverse air conditioning, so it was hotter. It was over 40 degrees without a doubt. We were treated like cattle. It was disgraceful," he said.
As the last host to the Games, Australians were the first to enter the arena but Moneghetti said, "Being first wasn't the ideal place to be."
However, Organising Committee Chairman Suresh Kalmadi today said there were some problems and assured such incident will not be repeated in future.
"There were some problems. But such incidents will not happen again in the Games' closing ceremony," Kalmadi said, when asked about the incident at a press conference. PTI