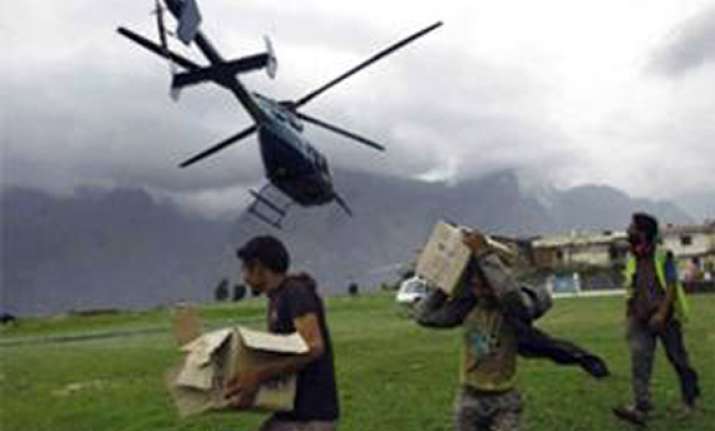 Dehradun, Jun 26: Following is the name of Indian Air Force men who lost their lives in the chopper crash yesterday.
Wing Commander  Darryl Cstelino, Flight Lieutenant K Praveen, Flight Lieutenant Tapan Kapoor, Junior warrant officer A K Singh, Sergeant Sudhakar Yadav.
A condolence message has been posted by Operation Rahat:  "RIP;  'You  all have done us proud,  for you gave your lfe in service of your COUNTRYMEN without discretion of colour, cast, creed  and religion - more importantly,  in their hour of need. You are now a  guiding beacon in  our deeds.
"Your selfless sacrifice in OP RAHAT is monumental and just remembering it would be more than any  PILGRIMAGE to us ''  - BROTHERS IN ARMS and the IAF family.
' CCHAIN HUM LENGE ...RAHAT PAHUCHANE KE BAAD HEE ''.