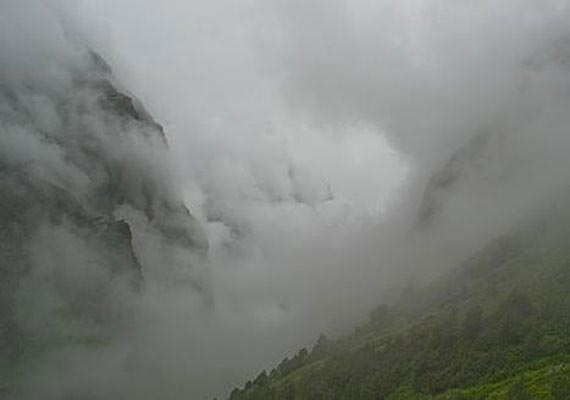 Dehradun, Jul 24: Fresh incidents of cloud burst, landslides and house collapses were reported in Uttarakhand after moderate to heavy rain lashed the state.
Cloud burst incident was reported from Sunali village of Uttarakhand's Chamoli district on Wednesday morning, while moderate to heavy rain continued to lash the state.
However, there was no report of any human loss or injury, said the officials at national disaster management and mitigation centre.
Several houses were hit by mud and slush brought over by the landslides in Sunali.
The rain also triggered landslides in Tefna and Tirfaq villages here due to which several houses collapsed. Due to landslide, the Rishikesh-Badrinath and Rishikesh-Kedarnath highways have been blocked at several places, they said.
A team has been rushed to the spot to have a detailed account of the situation there. The affected families are being shifted to safer places, said the officials.
The administration is making efforts to open the blocked routes, they said.
Due to continuous rain, the water level in several rivers including Ganga, Yamuna, Kali, Gori and Sharda is increasing and the situation is being monitored by the authorities, they said.