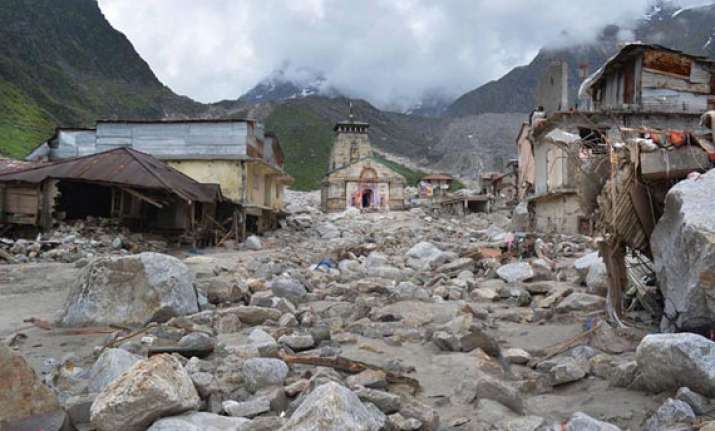 Varanasi, Jun 27: Swami Narendranand Saraswati, shankaracharya of Sumeru Peeth, on Wednesday supported mass cremation of unclaimed bodies in Kedarnath saying that it has been an ancient tradition to carry out mass cremation after big battles.
He also approved of the pooja of Lord Kedarnath being conducted in Ukhimath saying that since centuries, the pooja of Kedarnath and Badrinath were being performed during winter outside the shrines, from Diwali till Akshay Tritiya.  
Asked about mass cremation, the shankaracharya said, those who die in holy shrines never turn into ghosts (bhoot-pret). "There should be recitation of Shrimad Bhagwat for the liberation of their souls", he added.