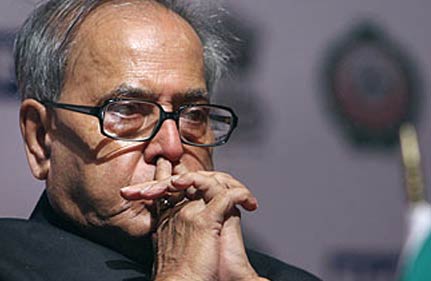 New Delhi, Nov 29: UPA allies today expressed full support to government on its refusal to agree to a JPC probe into 2G Spectrum scam, an issue that has paralysed Parliament proceedings for the last 12 consecutive working days.
Against the backdrop of some UPA constituents appearing not being averse to JPC probe, the government today held a luncheon meeting of its allies to devise a common strategy, particularly in view of the all-party meet called by the Lok Sabha Speaker tomorrow on ending the logjam.
After the nearly two-hour meeting attended by UPA constituents NCP, DMK, TMC and NC, Finance Minister Pranab Mukherjee again appealed to the Opposition to give up its demand for a JPC probe.
"Yesterday I made an appeal to different political parties including L K Advani and Leader of Opposition (in Lok Sabha) .....I am renewing my appeal to the Opposition," Mukherjee told reporters.
He said in the meeting he had "shared the situation" with the UPA allies but did not elaborate.
Agriculture Minister and NCP leader Sharad Pawar said the UPA constituents decided on a "collective approach" to the issue.
NC leader Farooq Abdullah said, "We will remain united in our stand against JPC."
DMK leader Tiruchi Siva, whose party had earlier given indications that it was not averse to JPC, said it backed the government's position of "no JPC".
"We have decided to go ahead with the business as scheduled and run the House," Siva said, indicating that the UPA was in no mood to adjourn Parliament sine die despite the government-opposition stand-off which is making it clear that the whole Winter session may be washed out.
Pawar added that the UPA would wait for the Opposition's response. PTI