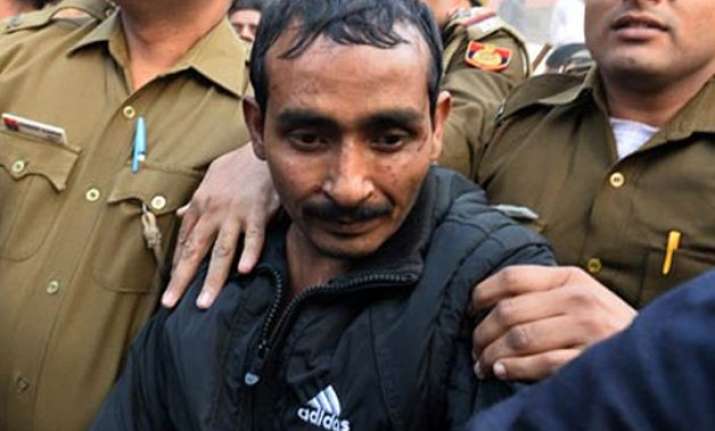 New Delhi: A Delhi court today convicted Uber cab driver, Shiv Kumar Yadav, of raping a 25-year-old woman executive in his taxi last year.
Court convicted Yadav for offences of endangering woman's life while raping her, abducting and criminally intimidating her.
"Guilty of all charges," Additional Sessions Judge Kaveri Baweja said.
Baweja said the court will hear arguments on quantum of sentence in the case on October 23.
According to the prosecution, the incident took place on the night of December 5 last year when the victim was heading back to her house at Inderlok.
Accused driver Shiv Kumar Yadav was arrested on December 7, 2014 from Mathura and is currently in judicial custody.
Following is the chronology of events in the Uber cab rape case in which a Delhi court today convicted the driver for endangering a 25-year-old woman's life as he raped her in his taxi:
Dec 5, 2014: US-based Uber Cab service provider's driver Shiv Kumar Yadav accused of raping a woman in his taxi when she was heading from Vasant Vihar to her house in Inderlok.
Dec 7: Delhi Police arrests Yadav from Mathura, UP.
Dec 8: Yadav produced in court and sent to police custody.  He refuses to go for Test Identification Parade. Victim identifies him as the offender while coming out from another court.
Dec 17: Yadav sent to police custody in another forgery case for allegedly procuring fake character certificate.  
Dec 24: Police files charge sheet against Yadav in the rape case 19 days after the incident.
Jan 5, 2015: Magistrate takes cognisance of the charge sheet, commits case to the sessions court.  
Jan 9: Special fast track court begins hearing arguments on framing of charges in the case. Special Public Prosecutor appointed in the case.
Jan 13: Court frames charges for alleged offences of endangering a woman's life while raping her, kidnapping with an intent to compel her for marriage, criminally intimidating and causing hurt. Judge orders trial on a daily basis.  
Jan 15: Trial commences, victim deposes and identifies accused in court.
Jan 17: Court concludes recording of victim's statement.
Jan 31: Prosecution evidence concludes.  Feb 3: Accused testifies and denies charges of rape and claims to be innocent.
Feb 11: Court observes accused trying to delay trial, fixes case for February 16 for final arguments.  
Feb 16: Accused seeks to recall all prosecution witnesses.
Feb 18: Court rejects plea to recall witnesses.
Feb 19: Prosecution commences final arguments, says accused can be convicted on sole testimony of the victim.
Feb 19: Driver moves Delhi High Court against trial court order rejecting plea to re-examine 28 prosecution witnesses.
Mar 4: HC allows accused plea to recall 13 prosecution witnesses, including victim.
Mar 5: Victim re-examined by defence counsel in trial court. Woman says traumatised due to delayed proceedings.  
Mar 9: Supreme Court agrees to hear on March 10 victim's plea against HC order allowing accused to recall witnesses.  
Mar 10: SC stays HC order and trial court proceedings and issues notice to police and accused on victim's plea.  
Aug 13: SC reserves order on victim and police plea.  
Sept 10: SC sets aside HC order, says victim and witnesses not to be re-examined and vacates stay on trial proceedings.
Sept 15: Trial court could not hear final arguments as record were yet to come from SC.
Sept 24: Accused advances final arguments in trial court, alleges police manipulated evidence.  
Oct 7: Defence counsel concludes arguments, court reserves judgement for October 20.
Oct 20: Court convicts Yadav for offences under Sections 376(2)(m), 366, 323 and 506 of IPC. Court to hear arguments on quantum of sentence on Oct 23.