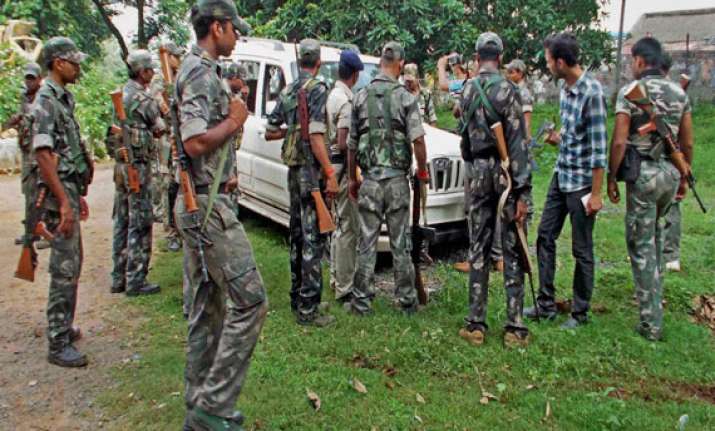 Koraput/Nuapada: Two maoist ultras, including a woman, were killed during separate encounters in Odisha's Nuapada and Koraput districts, police said today. While the Maoist, identified as Purna Huluka alias Khatru of Basanaput village, was gunned down in an exchange of fire with personnel of District Voluntary Force (DVF) in Narayanpatna area of Koraput late last night, the body of a woman Maoist was found after encounter between ultras and Special Operation Group (SOG) jawans inside Sunabeda sanctuary in Nuapada district today.
Huluka was an armed cadre and active member of the outlawed CPI(Maoist) and carrying a reward of Rs one lakh on his head. The slain rebel was also suspected to have played a major role in several murders in Narayanpatna and Bandhugaon area of Koraput district, police said.
A combing operation had been launched in the area after the incident. A report from Nuapada said a woman maoist was killed during an exchange of fire inside Sunabeda sanctuary. The Ultras, however, fled the area leaving the body of the woman behind. The security personnel found a gun, live cartridges and other ammunitions from the spot.
"The identity of the woman Maoist is yet to be ascertained and we suspect more casualties on the side of the red rebels. The combing operation has been intensified further to track down the ultras", a senior police officer said.