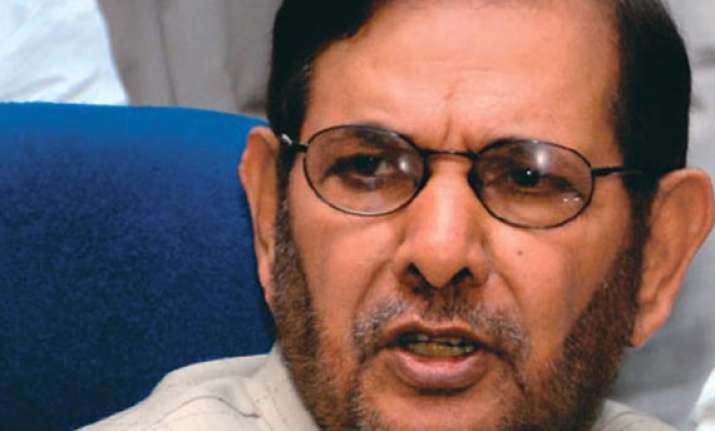 Jaipur, May 26: Tribals need to unite in order to avail the benefits of development and also understand the value of their votes to achieve good governance, JD(U) President Sharad Yadav said here yesterday.
Speaking at a public rally in Banwara district, Yadav said tribal areas have their own rich culture and are less prone to evils such as rape and female foeticide.
Yadav also held a meeting with local businessmen and traders to discuss issues of FDI in retail sector.