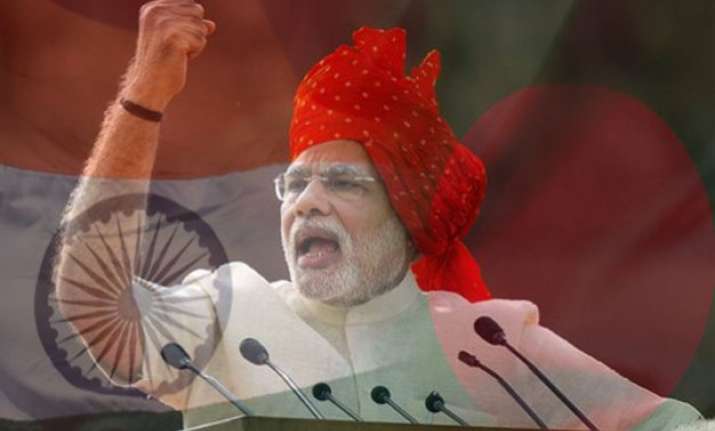 Against the backdrop of criticism over minority issues, Prime Minister Narendra Modi has asserted that his government "will not tolerate or accept" any discrimination based on caste, creed and religion and that there was no place for "imaginary apprehensions" on rights of minorities.
The Prime Minister also came out strongly against controversial remarks made by some BJP leaders, saying, "we have immediately negated" wherever an individual view has been expressed regarding a particular minority religion.  
Settling the country's 41-year-old border issue with Bangladesh, Parliament today unanimously passed a historic bill to operationalise the Land Boundary Agreement that provides for exchange of territories.
The Lower House, showing rare unanimity, passed the Constitution (119th Amendment) Bill to allow the operationalisation of the 1974 India-Bangladesh Land Boundary agreement.
Lok Sabha today passed a bill that provides for trying juveniles aged between 16 and 18 years for heinous crimes under laws for adults, with the government insisting that it had tried to strike a "fine balance" to ensure that no injustice was done to innocent children.
The Juvenile Justice (Care and Protection of Children) Bill was passed after the government agreed to delete Clause7 which said that "any person, who is apprehended after completing the age of 21 years, for committing any serious or heinous offence when such person was between the age of 16 to 18 years, then he shall, subject to the provisions of this Act, be tried as an adult."
Prime Minister Narendra Modi has said India and China have "learnt from history" in dealing with their border dispute and asserted that bilateral ties have reached a stage where they can cooperate at a global level while competing in commerce and trade.  
Ahead of his visit to China next week, Prime Minister Narendra Modi in an interview to TIME magazine, said, "There is by and large peace and tranquillity on the India-China border."
In a horrific incident, four young female athletes attempted suicide at the Sports Authority of India centre in Kerala, prompting a rattled Sports Ministry to launch an inquiry and promise the strictest possible action against any SAI official found guilty.
One of the athletes, a 15-year-old, died early and three others, all undergoing training at Water Sports Centre of SAI in Alapuzha, were hospitalised after they ate a poisonous fruit in an apparent suicide pact following alleged harassment by seniors.