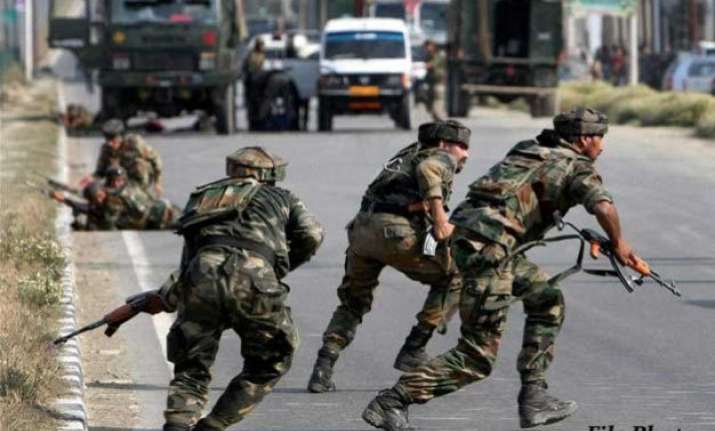 Militants shot dead on Monday three unarmed policemen who were investigating a crime in a village in Shopian district of Jammu and Kashmir.
"Three policemen -- one head constable and two constables -- were killed in a militant attack at Ashipora in Shopian district," a police officer said.
Terrorists launched three attacks on policemen within three hours in Kashmir Valley.
CBI has turned down the request of Karnataka government seeking a time-bound probe in the alleged suicide of IAS officer DK Ravi, saying there is no provision in law to complete investigations in a given period.
CBI sources on Monday said that a communication has been sent to department of personnel and training requesting for a fresh notification to takeover probe in Ravi's death.
The first of six French-designed Scorpene submarines which are being manufactured in Mumbai was launched into the water today.
Defence Minister Manohar Parikkar launched the Scorpene submarine at the Mazagaon Dockyard Ltd in Mumbai.
Prime Minister Narendra Modi today launched India's first national air quality index.  Through this index the public will get information about the level of pollution in the air on a daily basis in real-time. The air quality Index has been launched in ten cities across the country including the national capital Delhi.
Coming to the defence of Fabindia in the hidden camera episode, Goa Chief Minister Laxmikant Parsekar today said the company cannot be blamed for the mischief played by some of its employees at its store, where Union Minister Smriti Irani spotted a camera focusing at the trial room.