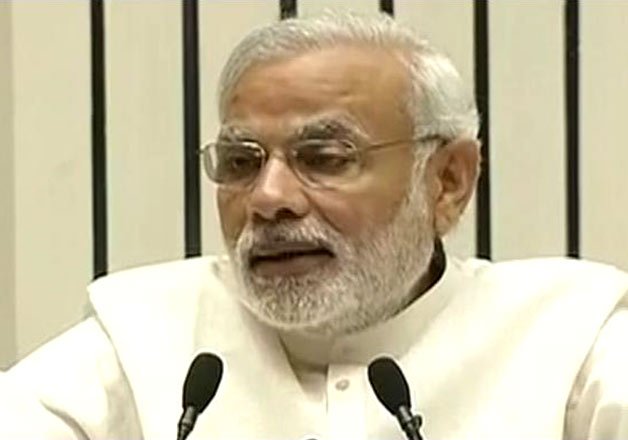 New Delhi:  Prime Minister Narendra Modi today launched India's first national air quality index.  Through this index the public will get information about the level of pollution in the air on a daily basis in real-time. The air quality Index has been launched in ten cities across the country including the national capital Delhi.
"We must think of developing ways in our lifestyle with which energy can be conserved, such environment should be created in schools", said PM Modi while launching the index.
"We had found God in plants even before Jagdish Chandra Bose ji discovered life in plants, as mentioned in Gita & Mahabharat," he added.
READ ALSO: Narendra Modi to launch country's first air quality index next week
The air quality index will inform the public about the level of pollution in the air on a daily basis in real-time.
While actionable change will take some time, the availability of the data is expected to put pressure on policy makers to take concrete steps to improving air quality.
The AQI is a global standard used to understand air quality. It takes various parameters available in our national air quality standard and presents it as a cumulative on a 6 colour coded scale. Dark green denotes the cleanest and maroon denotes the most polluted.
ALSO READ: Delhites may have to face serious health issues as air pollution level soars 4 times higher
Inaugurating the two-day Conference of State Environment Ministers, PM Modi also said that  India should guide world on fighting climate change
Modi also said that environment protection and development can go hand in hand.