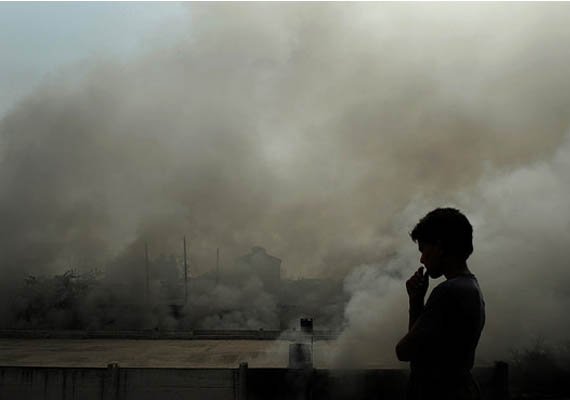 New Delhi: The air quality of Delhi has been deteriorating rapidly over the past few decades. With winter setting in, research has it that the condition is getting worse with pollution levels soaring four times higher than normal.
The early risers in Delhi will understand the situation as they get up to see a visible haze caused by air pollution.
Last month, the US Embassy in Delhi established an air quality monitoring programme with on-site measuring instruments and it was found that the Air Quality Index value 260 falls in the category of "very unhealthy".
The 260 AQI is a measure based on the amount of fine particulate or PM 2.5 in the air, a standard recognized by the US Environmental Protection Agency (EPA) and which allows the comparison against US standard measures.
AQI value 260 gives way to serious lung and hearts diseases. Babies, children and senior citizens are most vulnerable. Such degradation in air quality can cause premature mortality in persons.
Diwali season only worsened the scenario as the Respirable Suspended Particulate Matter (RSPM) this year was at 531 mg per cubic meter in Delhi a day after Diwali.
 This amount is five times higher and people exposed to it may be at a risk of developing respiratory issues.
The national capital was followed by Kolkata where the SPM level was 417 mg per cubic metre, and Chennai at 320 mg per cubic metre.