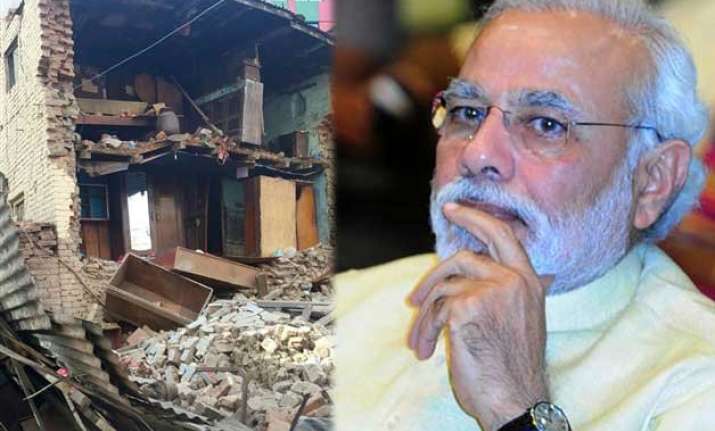 Nepal's Home Ministry says at least 42 people killed and 981 injured in latest earthquake.
Police spokesman Kamal Singh Bam said that four people were killed in Chautara town in Sindhupalchowk district and three people died in capital Kathmandu.
Prime Minister Narendra Modi today hailed the progress achieved by his government in last one year.
Addressing the media after the BJP Parliamentary Party meeting, the Prime Minister said the work done by his government is far better than that of the previous Congress-led United Progressive Alliance (UPA) regime.
Prime Minister Narendra Modi must not visit the disputed border region in pursuit of his own political interests, a leading English daily of China said on Tuesday.
The daily's advice comes only days ahead of Modi's official visit to China this week. It describes the Indian leader as pragmatic rather than a visionary.
Machete-wielding masked men hacked to death a 33-year-old secular blogger in northeastern Bangladesh today, the third such attack by suspected Islamists since February in the Muslim-majority nation.
 
Ananta Bijoy Das died instantly after the gang of masked men attacked him with machetes near his house at Subidbazar area in Sylhet city this morning while he was on the way to his office, police said.
Congress vice-president Rahul Gandhi today accused BJP-led NDA government of 'murdering' 2013 Land Acquisition Bill which was formulated with the support of the then opposition including BJP.
"It took around two years to introduce Land Bill and NDA government murdered that bill in just few days," he said in the Lok Sabha.