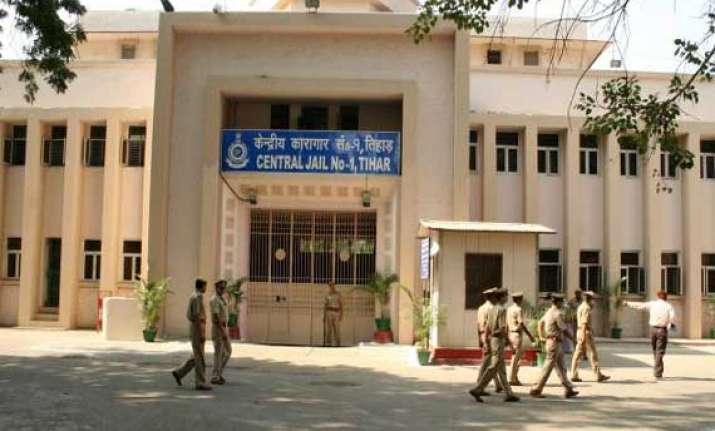 New Delhi: Abdul Subhan, the 42-year-old Lashkar-e-Taiba (LeT) operative arrested by Delhi Police on July 20, has revealed details about indoctrination of hardcore criminals in Tihar jail for jihad.
Subhan, who was arrested from the Sarai Kale Khan inter-state bus terminus, informed officials of Delhi Police's special cell that Asif Raza Khan alias Zaheer, a resident of Kolkata who was killed in an encounter, and his brother Amir were indoctrinated in Tihar.
Subhan said Maulana Masood Azhar and Mustaq Ahmed Zargar - top leaders of terrorist outfit Jaish-e-Mohammed - had indoctrinated Asif and Amir inside Tihar.
Asif and Amir later joined the LeT.
Subhan's interrogation also revealed that Amir later became a founding member of the Indian Mujahideen, also a banned terrorist outfit.
He informed police that he has worked with Aftab Ahmed - a notorious criminal of Varanasi in Uttar Pradesh - who was then based in Dubai and is now in Kolkata jail, and also with Asif and Amir.
Subhan, who is from Mewat in Haryana, joined the LeT in 2001. The same year he was arrested by the Central Bureau of Investigation (CBI) following his linkage with a large haul of RDX and ammunition recovered from a truck from Patan in Gujarat.
Subhan was convicted for 10 years and came out of Sabarmati jail in 2010 after completing a sentence of about eight years.
"After his release from jail, Subhan again went back to his old ways and started indoctrinating and recruiting people from Mewat," said an official on the condition of anonymity.
According to the official, Subhan used religious congregations to spot youths for indoctrination.
"He was given a task to create a new LeT module in Mewat. Subhan used to impart his ideas of jihad after spotting a person and later used to reveal his identity as a hardcore LeT terrorist," the official said.