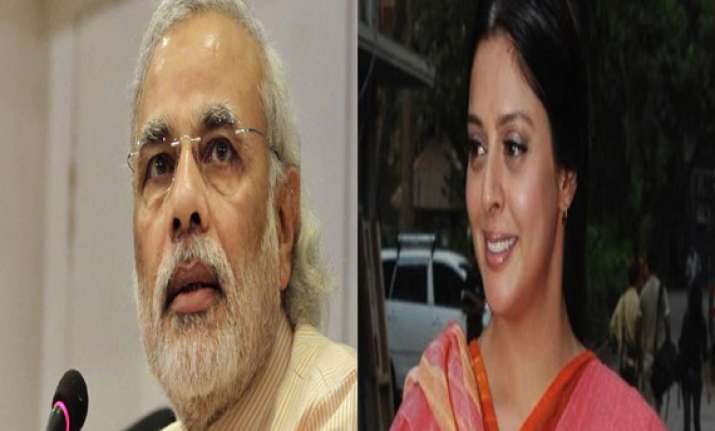 Indore:  Actress-turned-politician Nagma, who is the Congress Lok Sabha candidate from Meerut, has said there is no "Modi wave" in the country.
"The BJP is saying that there is Modi wave. I say that there is no such wave," Nagma said here last night while addressing an election rally in support of Congress candidate from Indore Lok Sabha seat, Satyanarayan Patel.
"Had there been any wave in favour of (BJP's Prime Ministerial nominee) Modi, then he would not have been contesting the Lok Sabha election from a safe seat, but would have contested, like me, from a seat where his party has not won in the last 35-40 years. Then it would have been known that the '56-inch chest' is really of 56 inches," she said.
She said while a "feku express" of BJP runs from Gujarat and another one runs from Madhya Pradesh adding MP ranks no. 1 in scams and crime against women.
Criticising MP Chief Minister Shivraj Singh Chouhan, Nagma said women were unsafe in the state under his governance.
"Even a four-year-old girl is being raped in the state. In terms of crime rate and rape cases, Madhya Pradesh is no.1 in the country," she said.
The state is also no less in scams. There has been mining scam, pension scam, Sugnidevi college land scam and the recent Professional Examination Board (PEB) scam, said Nagma.About 75 lakh families were affected by the PEB scam in the state, she claimed.