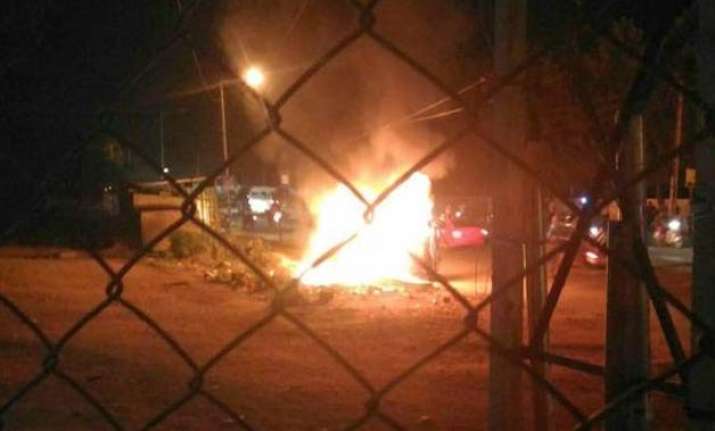 Bengaluru: Karnataka home minister G Parameshwara today said that prima facie reports suggests that the 21 year old Tanzanian student who became a victim of mob fury on Wednesday ,was not stripped and paraded naked.
"The alleged assault of a Tanzanian woman in Bengaluru was not a racist attack but the fallout of an earlier road accident," the Karnataka minister said on Thursday.
The minister said that five accused are being interrogated by police officials in connection with the case and added that the state government has informed the ministry of external affairs about the incident.
The home minister of the Congress-ruled state G Parmeshwara also told newsmen that there was no delay by police in taking up the case which took in a city with a history of racial attacks.
"There are 12,000 foreign students in Bengaluru, their protection is our duty. These kind of incidents should not happen," state home minister told reporters.
Earlier Police launched a massive manhunt to nab the suspects.
"We have registered a case of riot and arson against the accused on victim's statement in which she reported of being assaulted in a mistaken identity by a mob on the outskirts of the city," city police commissioner N.S. Megharik told reporters here on Wednesday.
Denying reports in a section of media that the victim was also molested, Megharik said the African woman had admitted being only assaulted by a frenzied mob after her three male friends deserted her at Soladevanahalli where the car in which they were travelling was burnt.
The incident occurred because the mob mistook the victim's car being involved in a road mishap on same night (January 31) when a 20-year-old drunken Sudanese national (Mohammed Ahad Ismai) ran over a woman fatally. We arrested him after he was rescued from a raging mob," Megharik said.
Police did not register a case soon after the road mishap and the mob attack, as the victim was not in the city for two days since Sunday.