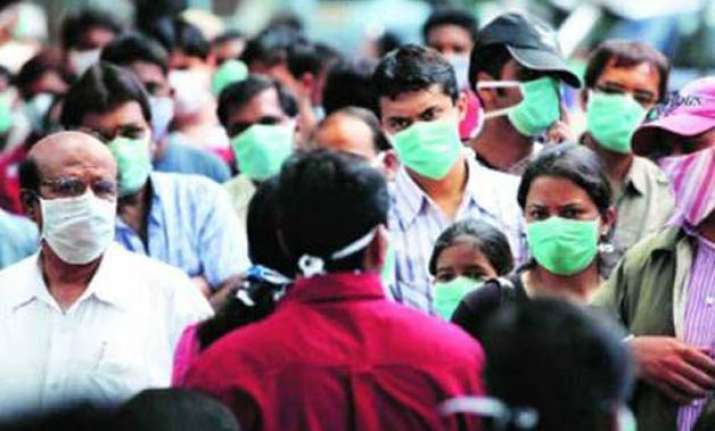 New Delhi: The latest data revealed by Brihanmumbai Municipal Corporation says that nearly half of the reported swine flu deaths in Mumbai took medical help after the sixth day of onset of the disease.
Since January 2015, the city has seen 1,562 positive cases of swine flu. The virus has killed 3813 people in Maharashtra. The BMC's swine flu death analysis showed that out of 27 patients, 17 died within four days of their admission in hospital.
The BMC had set up an internal committee which regularly sits to analyse the course of treatment and reasons behind swine flu deaths in the city.
Dr Mangala Gomare, epidemiology cell in-charge in BMC, says, "Our committee had analysed 27 swine flu deaths and found that in 12 patients, the time lag between onset of infection and hospital admission was 6 days. Similarly, the time lag between onset of infection and treatment was also 5 days".
At present, 44 swine flu patients are taking treatment in different city hospitals. Dr Gomare said that seeing how co-morbid/secondary illness played a major role in mortality in swine flu cases, it has become important to spread awareness on the same. "People with secondary ailments need to be more vigilant, when it comes to diseases like H1N1. Survival rate improves if the treatment is started on time and there is no delay in diagnosis," said Dr Gomare.
The Brihanmumbai Municipal Corporation's (BMC) health report recorded two swine flu deaths in the city on Tuesday.
Out of the 27 cases analysed, the committee also found that 9 people who succumbed to H1N1 death didn't have any secondary illness. According to state health officials, this season 35% people who died of swine flu didn't have any secondary high-risk ailments.
Dr Pradip Awate, state's epidemeology cell in-charge says,"35% Swine flu deaths in the state had no co-morbid conditions. According to studies done by ICMR and National Institute of Virology, hyperactive immune system is the reason for such deaths. Swine flu infections are otherwise very mild and most people don't even require hospitalisation".
BMC is presently seeing a drastic drop in swine flu cases. "Two weeks back, we used to see 70-80 H1N1 positive cases every day but now that has come down to 7-8 on an average in a day," said Dr Gomare.