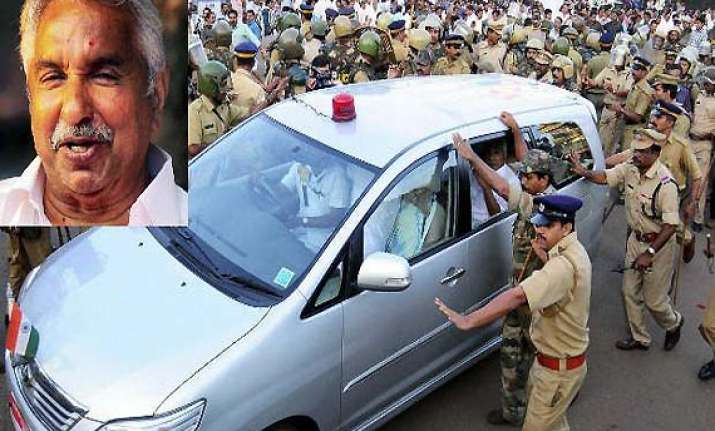 Thiruvananthapuram: Kerala Chief Minister Oommen Chandy, who sustained minor injuries during a protest by LDF in Kannur, has been admitted to Medical College Hospital here for detailed check-up and observation.
Police has rounded up as many as 22 LDF workers, most of them from the CPI(M) and its youth outfit DYFI, in overnight searches in different parts of Kannur district in connection with the incident.
Cases have also been registered against 1,000 identifiable LDF workers, including a couple of MLAs and CPI(M) district leaders, in connection with the incident.  
Chandy, who reached Thiruvananthapuram from Kannur by air in the wee hours today, was taken straightway to the Medical College Hospital, where a team of doctors examined him and his condition was stated to stable.
Health Minister V S Siva Kumar said doctors had advised a day's rest for the Chief Minister and his official programmes for the day had been cancelled.