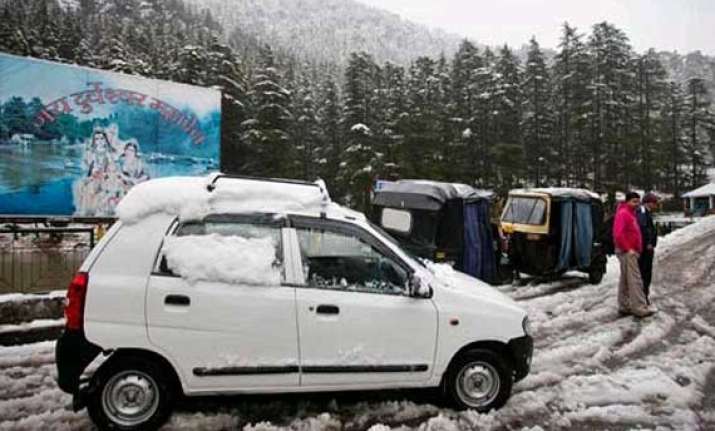 Shimla: Snowfall in high altitude areas and mountain passes and rains in mid hills today created wintry conditions in most parts of Himachal Pradesh, bringing down the mercury sharply.
The mountain passes of Rohtang, Kunzam, Saach and Pin and Pangi valleys had moderate snowfall and about 200 vehicles of Raid de Himalaya, struck at Kunzam pass, were driven to Sarchu at a snail's pace with chains tied to the tyres.
The Rohtang and Kunzam passes received 20cm and 15cm of snow while the lower Valley areas had five to ten cm of snow.
Shimla and surrounding areas were lashed by intermittent showers, followed by sleet, causing a sharp fall in mercury to 10.4 degree against 14.5 degree yesterday.
The maximum temperature dropped from 32.4 degree to 29.6 degree at Una after heavy rains while the minimum temperature also fell by three to five degrees and Keylong was the coldest in the region with a low of 5.0 degree.
Freak snowfalls are not unusual during this time of the year and it would have no effect on crops in tribal areas, farm experts said.