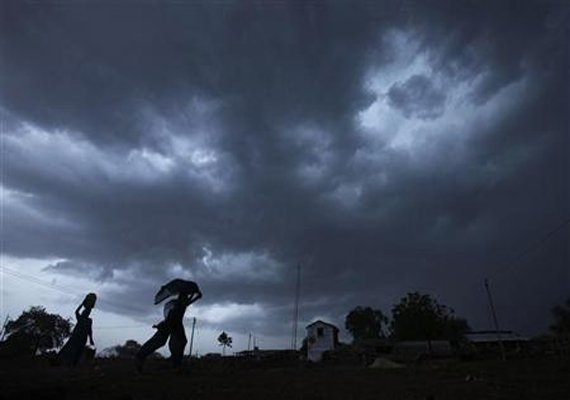 New Delhi, Jul 4: Parched northwest India, including the national capital, is expected to get rains over the next two days, Union Minister Ashwani Kumar said here today.




 "The conditions are now favourable for the advance of the southwest monsoon," Kumar, Minister of State for Earth Sciences, told reporters here.

He said the southwest monsoon had advanced further into parts of Maharashtra, Gujarat and Madhya Pradesh. 

Rain and thundershowers were expected over northwest India, including Delhi, Punjab and Haryana, in the next two days and the monsoon would reach the national capital in the next four-five days, Kumar said.

Asked why monsoon predictions were going wrong, Kumar admitted "there was a margin of error" in the forecasts.  

Monsoon rains have been 30 per cent deficient so far and the weather office data showed 82 per cent of the area of the country, including the granary states of Punjab and Haryana, are receiving deficient or scanty rainfall till today.

 The country as a whole has received 137.8 mm rainfall as against the normal of 197.7 mm since the onset of monsoon till today.

The maximum temperature would fall by two to four degrees Celsius over northwest, east and central India in the next three days.

This year has seen a delayed onset of monsoon rains over Kerala and they have been making a sluggish progress, drawing concerns from the farming community.  

The weather office, however, has only marginally downgraded the seasonal forecast keeping it within the normal range.