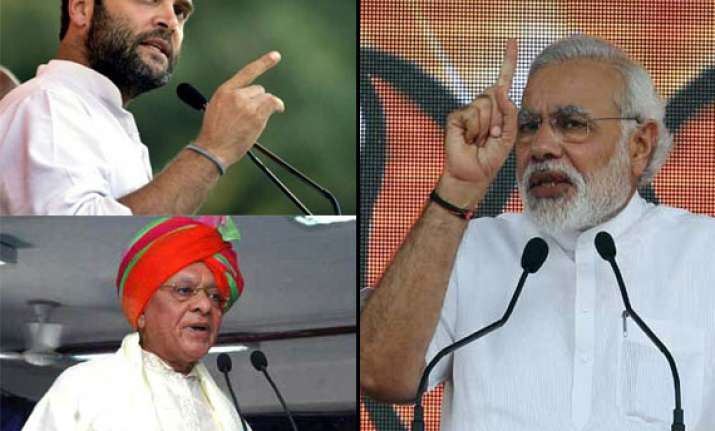 Ahmedabad: As many as four Gujarat chief ministers gave land to Adani business group and these ranged from Congress-backed Chimabhai Patel government in 1993 to Congress-supported government of Shankersinh Vaghela in 1997, The Times of India reported.
The group was later given more land by BJP governments headed by Keshubhai Patel in 199 and Narendra Modi in 2005, the report said.
All the land were wasteland in Mundra, the report said.
Congress vice-president Rahul Gandhi had been raising this issue at most of his election rallies taking a jibe at BJP leader Narendra Modi for selling land to Adani at the rate of Re 1 (price of a toffee) per sq meter to Adani group.
Rahul Gandhi had alleged that land of the size of the cities of Vadodara and Aurangabad was given to Adani at the price of a toffee.
The TOI report however says, the size of Vadodara city was 15,900 hectares, while the Adani group has so far got 7,350 hectares, most of it wasteland.
The largest chunk of 5,590 hectares was given to Adani at the rate of Rs 14.50 per sq metre (unlike Re 1 per sq m as alleged by Rahul Gandhi) by the Modi government, the TOI report said.
The wasteland was given to Adani group for setting up a Special Economic Zone, and the Adani group officials say, the entire stretch from Adani port to the SEZ was completely barren.