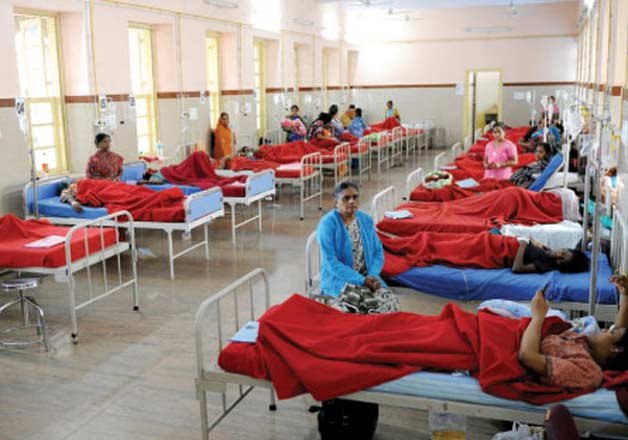 Kurukshetra: A private hospital in Haryana landed in a controversy after it was alleged that it had admitted "fake patients" to show "bed strength" ahead of its mandatory inspection by the Medical Council of India (MCI), a charge the institution has denied.
A video clip had recently gone viral on the internet purportedly showing a person, apparently an employee of the hospital, offering money to people for posing as patients.
However, Mandip Singh, Principal of 'Adesh Hospital', which is looking to admit 100 medical students, denied any wrongdoing.
"We have not made any payments to the patients," he said.
Singh also denied that they brought 'fake' patients at the time of inspection, to meet the MCI's guidelines that mandate the hospital must have 600 beds with at least 70 per cent occupancy.
The inspection is a prerequisite for recognition as a medical college.
The hospital and other related buildings for the Medical College has come up during last one year in village Mohri, situated on GT Road, 35 km from Kurukshetra towards Ambala.
Chief Medical Officer (CMO), Kurukshetra, Surinder Nain said, a 12 member committee was constituted under the chairmanship of Deputy Commissioner, Kurukshetra, G C Rajanikanthan, which inspected the hospital on October 3.
He said, a detailed report about the beds, medicines and other infrastructure available at the hospital was sent to the concerned authorities about a month back.
During the inspection no one from the village or otherwise made any complaint against the management, Nain added.