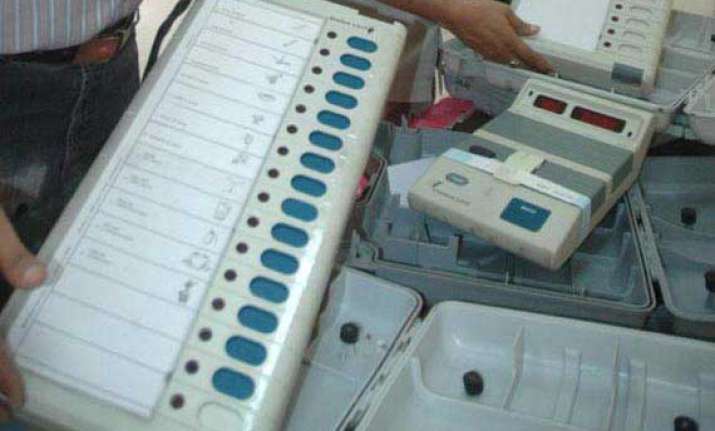 Varanasi: The Election Commission has ordered a probe into the complaint by AAP of alleged tampering of electronic voting machine after pictures of EVMs uploaded by the son of a poll official, who took them to his home, went viral.
Additional District Magistrate Ajay Kumar Awasthi, who was also deputy election officer of Varanasi, has been entrusted upon the responsibility by the EC to probe the matter.
An FIR has been lodged under different sections of Public Representation Act at Cantt police station yesterday in this connection here, Awasthi told PTI.
During initial investigations, it has been found that the three EVM's which was given to the then sector magistrate A K Srivastava was not used during the poll process on May 12 last, hence there was no possibility of poll process being affected, he said.
Srivastava was given the three EVM's to replace in case of malfunctioning of any of the EVM's being used during the polling day, said Awasthi.
Srivastava had taken the EVMs to his residence, where his son, an engineering student, took their photographs and uploaded them on his Facebook account.
The photographs went viral online and after viewing them, some local AAP leaders complaint to the EC alleging tampering of EVMs.