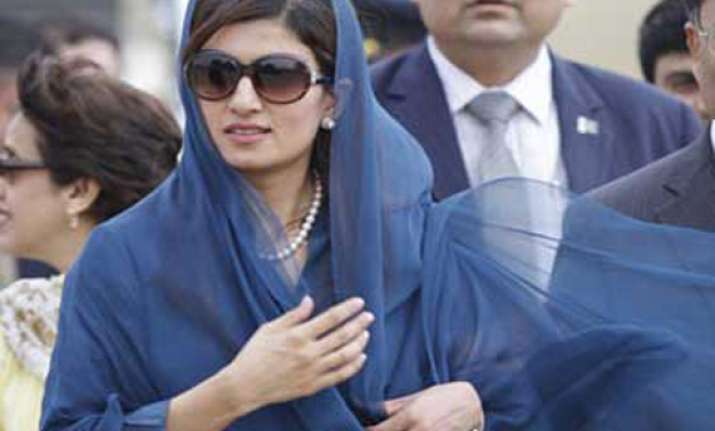 Raichur, Karnataka, Feb 13: Police in Karnataka's Raichur district have interrogated a youth Amaresh  for calling Pakistan's foreign minister Hina Rabbani Khar on her cellphone and using filthy language, The Times of India reported on Monday.

The youth belongs to  Buddini village in Sindhanur taluk of Karnataka's Raichur district, and the incident came to light when  CCB sleuths from Bangalore grilled him on Sunday.

 The investigation followed a message from the Pakistan foreign minister's office asking the government to inquire into this call.

Police said,  the youth called the cellphone of Hina Rabbani Khar  and used filthy language. Police quoted  External Affairs ministry officials to say that the call originated from the youth's phone and lasted 15 minutes.

The incident took place two months ago. Police said CBI officials who arrived from Delhi had visited the town last month. On Sunday, officials from CCB Bangalore visited the town and inquired, the local police disclosed, adding that youth had denied the allegation. 

However, there was no confirmation from the CCB police in Bangalore.

The victim, Amaresh, an attendant  at a private coaching centre, told media: "Neither have I heard of Rabbani Khar nor do I know Urdu or English to abuse her.
I do not know what all this is about. I do not know if some student who resides at this centre had used my phone."

Local police said the CCB officials refused to show the call records to substantiate their allegation when the lecturers at the centre on behalf of the youth sought details. Police have directed the youth not to switch off his cellphone till they contact him again.