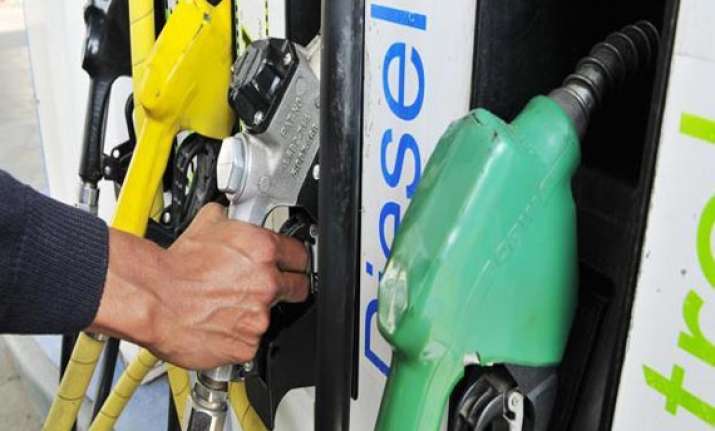 New Delhi, May 31: Indian Oil  on Friday hiked petrol price by 75 paise per litre and that of diesel by 50 paise per litre, both rates excluding local taxes, effective midnight, an official announced.
Petrol in Delhi will now be sold at Rs 63.99 a litre and diesel at Rs 50.26 a litre.
In Mumbai the price of petrol will be Rs 70.68 and diesel Rs 56.66 ps a litre.
Petrol price has been hiked for the first time in nine months due to the value of rupee falling vis-a-vis the US dollar, making fuel imports costlier.
Indian Oil today said, despite today's hike, the company was facing a loss of Rs 4.87 per litre on diesel, Rs  27.75 a litre on kerosene and Rs 334.50 per LPG cylinder.